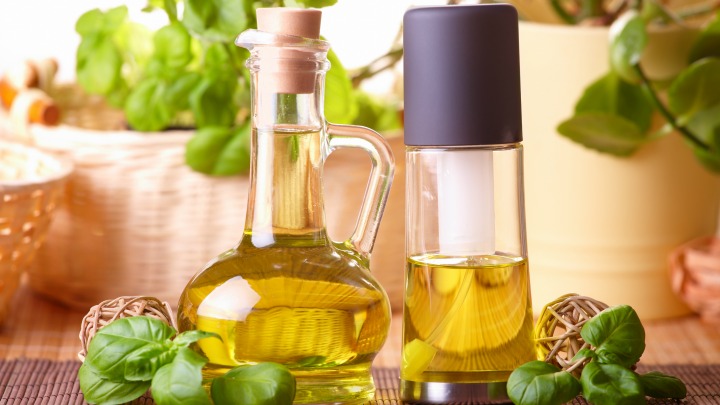 Making your own cooking spray is about as easy as… well, making a cup of tea. However, it's probably never occurred to you to even 'make' your own cooking oil because it's not exactly that expensive to buy it at the shops.
The store bought stuff can contain chemical propellants and preservatives you mightn't want to consume though, including N-Butane, iso-butane, nitrogen, nitrous oxide and carbon dioxide, which makes this hack all the more beneficial.
Reasons why you'll want to MYO*
It's as easy as A (pour), B (shake), C (spray)
It cuts the amount of fat you use when cooking
It will save you money
It'll eliminate those nasty additives
There won't be any sticky residue build-up on pans or in your exhaust fan.
Another benefit of making your own cooking spray include being able to flavour it if you want to (think basil-, chilli- or rosemary-infused oils), which will give your meal a little something extra.
How to do it
1 part olive oil (or the cooking oil of your choice)
5 parts water
1 misting spray bottle
Mix 1 part oil to 5 parts water in your misting spray bottle. Shake well when done and before use. Store in a cool, dark place (like a pantry cupboard). Voila!
If you're trying to reduce the amount of unnecessary products your are consuming or just want a more natural way to cook with less effort, making your own cooking spray is an option that can fit well within your lifestyle.
*MYO = Make Your Own
What oils do you use for cooking?
Comments