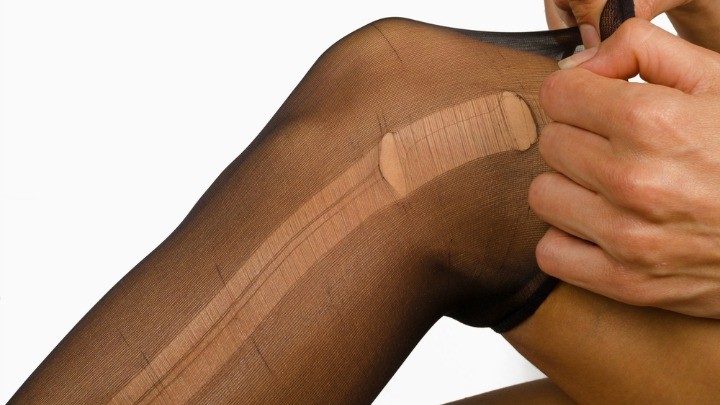 With winter coming up the best way to stay stylish and warm is to wear some stockings. Here in Australia this is a great option as we don't tend to have freezing cold winters but it is usually chilly enough to warrant some coverage on the legs.
Unfortunately this stylish winter look is not fool-proof because it quickly becomes trashy and unpleasant when the stockings run. It is almost unbelievable to me how quickly and easily little tears happen and then form one great big ladder.
This happens no matter how much money you splash out. I have bought $2 pairs and $20 pairs and both have received ladders within the first few wears.
Well, I stumbled across this nifty lifehack that I will be trying this winter. It is really easy and will, supposedly, help strengthen your stockings, thus preventing ladders.
All you need to do is, as soon as you purchase a new pair run them under some cold water, wring them out and then place them in a zip lock or plastic bag and freeze them overnight. Then take them out of the freezer the next morning and let them defrost.
I know it sounds crazy but reviews online do suggest that this technique actually works!
Will you try it?
Comments