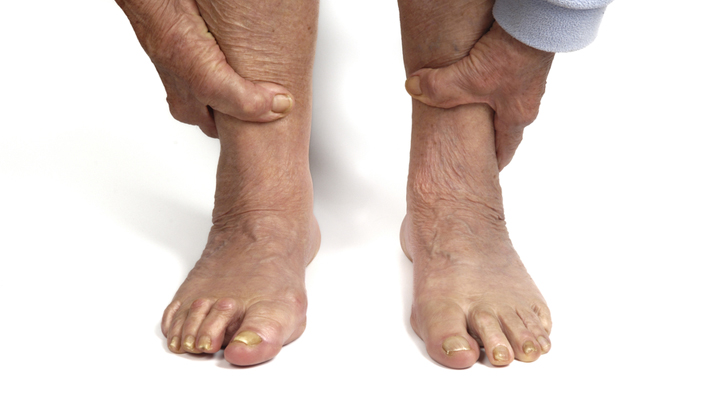 Our feet are some of the most overused parts of our bodies but how often do we give them some TLC?
They are also crucial to our overall health and mobility because when they hurt or are not in great shape, we find it difficult to get around.
One of the best ways to give your feet a much needed detox may sound a little strange, but the benefits are vast.
All you need to draw out bad stuff is:
1 self-sticking gauze pad
1 brown onion
1 piece of garlic
water
saucepan
socks
Steps
Slice, mince and mix together the onion and garlic. Don't worry about the smell – when placed on your skin they will open pores, and pull toxins and other toxins in the feet.
Add chopped vegetables directly to the pan along with hot water. Fill until the pot is about halfway full.
Heat the water until it reaches boil, then turn off heat and allow to cool slightly.
Pour the infused water through a strainer and onto the self-sticking gauze pad until it is damp. Make sure by not saturating it entirely.
While the pad is still damp, stick it to the ball of your foot.
Slip a sock on to hold it in place.
Sleep through the night wearing the sock to give the onion and garlic time to work.
In the morning remove the sock and gauze – it should be brown, meaning it has worked to draw out the toxins!
Comments