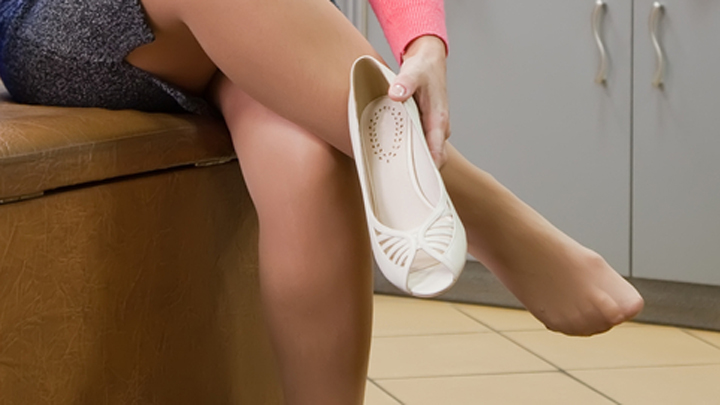 Who doesn't love buying new shoes?! They can feel great in the shop, but often when you get them home, it's a whole other story – they're sometimes too tight and give you blisters!
Instead of taking them back or just living with the pain, there's a very cheap and easy way to stretch your new shoes.
Simply grab out your hairdryer and a pair of super thick socks.
Steps
Place on the thick socks and pry on the shoes.
Aim a hot hairdryer at the tight areas whilst flexing and stretching as it blows.
Keep the shoes on while they cool down, then go for a walk.
If the shoes are still tight without the socks, keep going with the hairdryer!
Do you have any other ways to stretch your shoes?
Comments