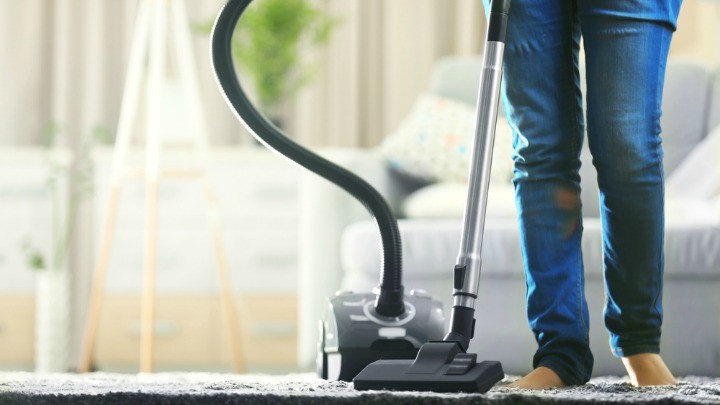 Vacuuming is an important part of cleaning the house and something that most of us, hopefully, do often. Although after some time of vacuuming up mess like, pet hair, dirt, dust and more your vacuum might become a little smelly.
I was gifted with the old vacuum of my mother-in-law when I moved into a new house, although it works great it had seen better days. After about a year or two of us using it, it began to smell pretty bad to the point where vacuuming was even more torturous. Not only was it a chore but it let off a nasty smell when it was turned on and that smell would linger long after the chore was complete.
Cleaning it regularly can help reduce this smell but if you're, like we were, way past that point there is a little trick which can help freshen up your house.
Firstly, clean your vacuum. We posted an article on how to properly clean them recently if you are unsure of how to go about it you can read some tips here.
Once the vacuum has been cleaned sprinkle 3 tablespoons of powdered cinnamon onto a rug or carpet and vacuum over it.
Smell the lovely scent of cinnamon waft through your home
The cinnamon helps to mask odours and is organic so it can be used safely without concern. The cinnamon will heat up inside the vacuum and the lovely smell will be dispersed through the vents.
Will you try this? Do you have any other tips for vacuuming and keeping your home smelling lovely?
Comments