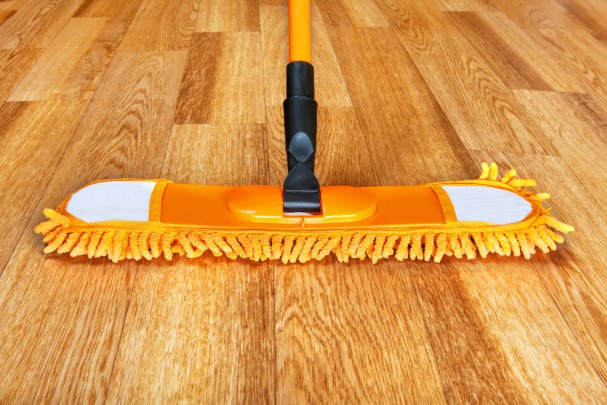 There is no need to go and buy expensive, toxic floor cleaner – we have found a really simple recipe that will have your floor shining in no time!
You will need:
1/4 cups olive oil
1/3 cup white vinegar
12 drops lemon essential oil
5 cups hot water
Combine all the ingredients and then, using a rag or a mob, start polishing your floor. You might want to wipe your floors a second time with a clean rag or mop to removing any remaining oil. Ta da! Clean, shining floors!
Do you have any homemade cleaning recipes that work wonders?
Comments