Life hack: Never buy unhealthy butter again!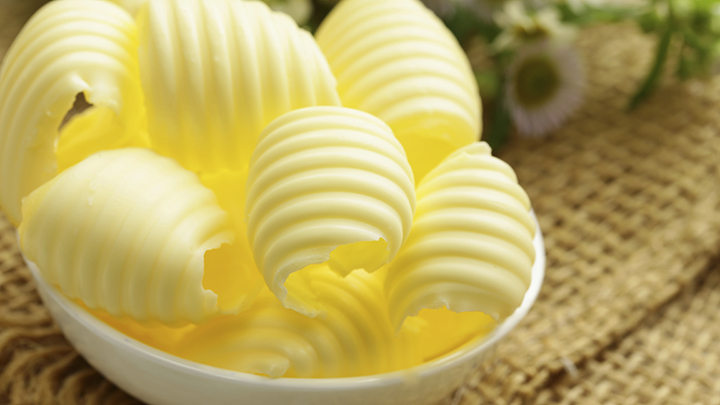 You will never purchase unhealthy butter from the store again once you learn how to make your own organic version. The benefits: it has fatty acids to protect you against cancer and it is packed with vitamin A, which is vital for health of our eyes, skin and teeth. You can also keep the butter for several months before it goes bad.
Ad. Article continues below.
Ingredients:
Two cups of organic heavy cream
Sea salt to taste
Method:
Pour the heavy cream into a food processor and mix for 10 minutes. The cream will turn into a thick whipped consistency first.
Continue to process until it turns grainy and separates in butter and butter milk. Drain buttermilk from the butter.
Scrape the butter from the sides and put it in a clean bowl. Place the butter into a colander and strain the remaining buttermilk.
Rinse the butter with cold water while gently turning the butter with a spoon till the running water is clear.
When the butter is clean you can squeeze more liquid from the butter using a wooden spoon to smash the butter and pour out the liquid.
Place the butter in a dish and store it in the fridge or freeze.
Tell us, will you try this trick? Have they worked for you before?