Life hack: the one trick every DIY lover needs to know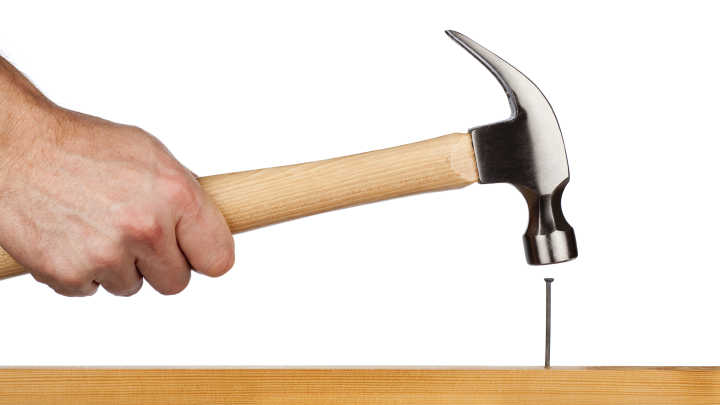 Anyone that's hammered in a nail before has probably felt the pain that comes when you miss the target, and end up squishing your poor finger instead.
Well for those DIY enthusiasts out there, this simple hack is a sure fire way to prevent this from happening the next time you pick up a hammer.
Grab a normal clothing peg, preferably a plastic one so that it doesn't splinter too easily.
Close the end of the peg around the nail in order to firmly hold the nail in place.
This means that when you start hammering, the peg is the one that takes the damage if you miss the nail, instead of your finger.
Ad. Article continues below.
Happy hammering!