Life hack: Restore your chopping board with 3 simple ingredients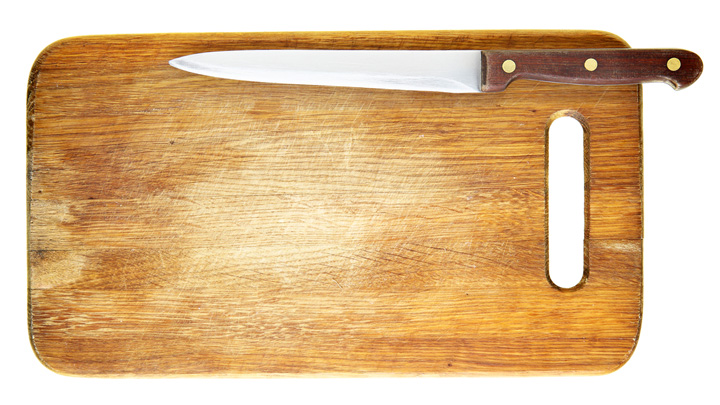 Cutting boards are one of those kitchen staples that can be used for years, but unfortunately by function, they tend to wear every chop, scrape and stain. If your cutting board is looking a little worse for wear, you might be thinking of giving it the toss. But if your board is still perfectly practical for everyday use, then all it might need is this amazing deep clean recipe to restore it to near new condition. It's simple, effective and all you need are these 3 items from the cupboard.
Ad. Article continues below.
Ingredients:
3 per cent hydrogen peroxide
White vinegar
Coconut oil
 Method:
Pour a small amount of hydrogen peroxide onto both sides of the board. Rub into the surfaces with a rag or cloth.
Pour white vinegar onto both surfaces and give the board a wipe over.
Dollop 1 tsp of coconut oil onto the board, rubbing all over thoroughly.
Rinse the board and leave it to dry.
These 3 ingredients combined will give your cutting board the deepest clean and a refreshing new lease of life. The hydrogen peroxide kills germs, while the vinegar gives it a thorough disinfecting, getting rid of deep odours. The seemingly limitless power of coconut oil adds a finishing protective coating.
Will you give this quick-fix recipe a try? What's your secret for cleaning your cutting boards?