Life hack: open a bottle with a piece of paper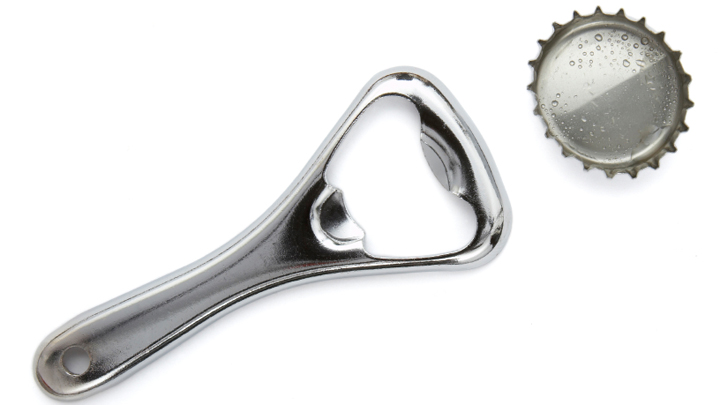 Ever been dying for a drink but realise you're missing a bottle opener? Try this awesome hack next time you're in a pickle!
Items needed:
1 piece paper
bottle to be opened
Method:
Ad. Article continues below.
Fold the paper in half vertically, then continue to fold until the paper is approximately 2cm wide
Fold the paper in half horizontally, to create a 'V' shape
Place edge of paper against the bottle cap, and lever off like you would with a bottle opener!
Do you know any other creative ways to open a bottle? Let us know!