Life hack: one simple trick to fix wood scratches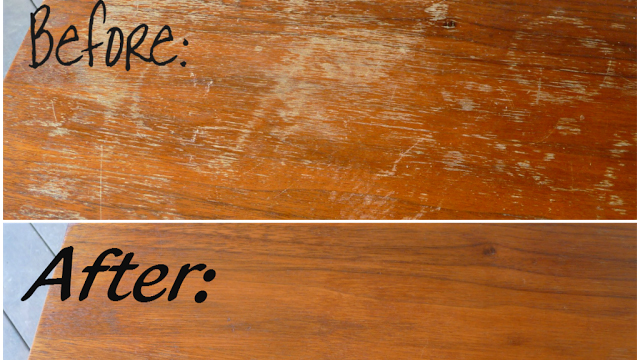 Imagine this.
You go out and you buy a nice new wooden table for the living room.
You set it up and get it looking really nice for an upcoming event. Maybe your hosting Christmas this year? You meticulously go over all the plans and get the whole area looking perfect for the festivities.
When suddenly…
Oh no! The cat got on it and has scratched up your beautiful new table just a couple days before you entertain.
Ad. Article continues below.
No problem, this handy hint should help remove and cover up a majority of those pesky scratches in no time at all.
All you need is:
1/2 cup of vinegar
1/2 cup of olive oil
Mix together and rub into the surface. Dry and voila! Your table should be looking better in no time at all.