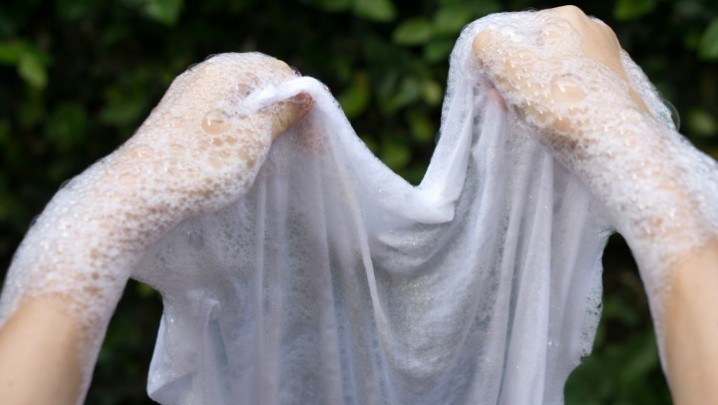 If you are tired of the overly strong smell of bleach but are desperate to get rid of that red wine stain from New Years, this tip is for you!
You will need:
1 large bucket
7.5 litres of warm (but not boiling) water. Tap water is fine if you are using this method for short term soaking. If you want to soak clothing in the solution for long term use, distilled or boiled (and then cooled) water is recommended.
1 cup of hydrogen peroxide
½ cup of washing soda (sodium carbonate)
Instructions:
Using warm (but not boiling) water, fill the bucket and add the hydrogen peroxide and washing soda.
Stir the solution to dissolve the washing soda (if it is not dissolving quickly it means the water isn't hot enough).
Place the clothing or garment into the solution and leave it to soak for at least 1 hour (some items such as those which have red wine stains may need up to 2 hours soaking time).
Once soaking is finished, place the garment(s) inside your washing machine and run on a warm cycle with just water or laundry soap.
The whitening solution should be discarded as it is a one time use solution.
We hope this helps! Do you have any tricks to removing stains at home?
Comments