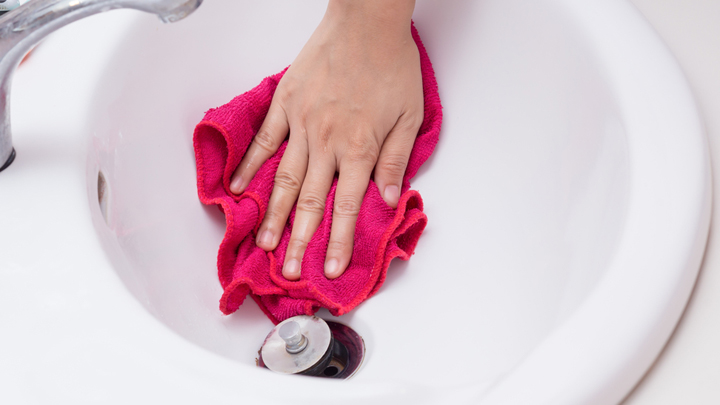 Have you got porcelain that just won't come up perfectly white? Whether it's your shower or sink, it can seem impossible to get off the grime.
Luckily, there's a simple solution that will make your life a whole lot easier!
What you need:
White vinegar
Bicarb soda
Hydrogen peroxide
Lemon
Salt
Sponge
Steps
1. Pour some white vinegar onto a sponge and give the sink a good wipe down and rinse.
2. Sprinkle a good amount of bicarb soda on a sponge and directly onto the sink. Then, get scrubbing!
3. Do a quick rinse of the bicarb.
4. Pour enough hydrogen peroxide onto your sponge to completely soak it. Then scrub the entire sink once more but instead of rinsing right away, just let the sink sit like that for about 15 minutes.
5. Then simply rinse it off! If you need some extra cleaning power, grab the lemon and poured some salt all over a half and scrub.
Share your thoughts and other tips below.
Comments