Life hack: How to tell if pants will fit without trying them on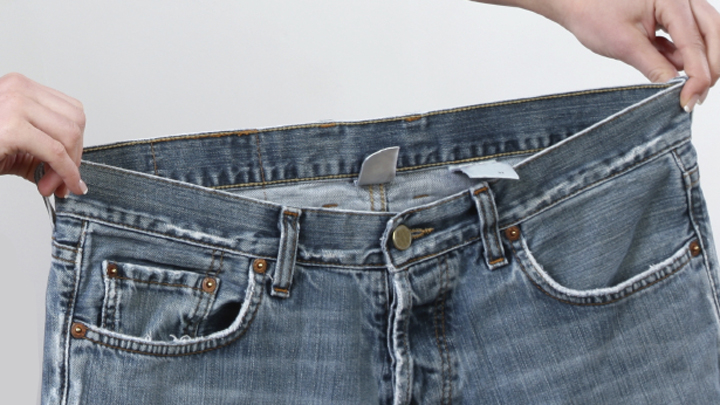 If you're in a bit of a rush and don't have time to try on a pair of pants in a shop, then there is one fashion secret you need to know.
You can see if a pair of pants with fit by putting them around the circumference of your neck.
Don't believe us? Give this life hack a go!
Steps
1. Button up the pant of pants you want to buy
Ad. Article continues below.
2. Wrap the waistline around your neck to complete a circle as if it were a cape
3. If the ends meet together perfectly without pulling, they're the right size. If there's any left over fabric when you bring the ends together, they are too big. If you have to pull the ends to meet around your neck, the pants are too small.
Did it work for you? It's worked for us many times. It's another one of those weird body tricks.