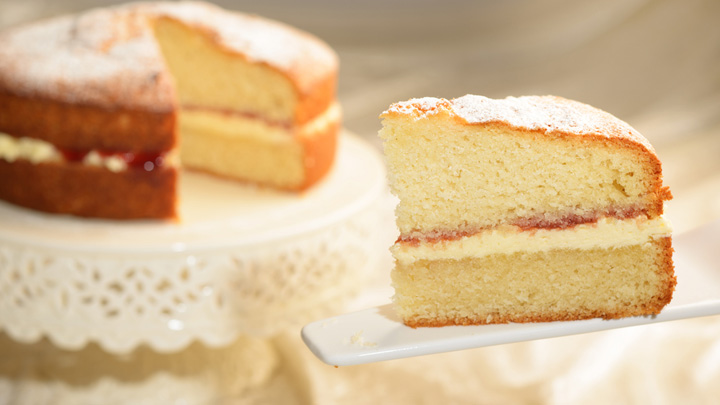 Want to get perfect, even portions of a cake? This easy tip blew our minds!
You don't need a knife for this tip… all you need is dental floss.
No, it's not going in your mouth – you'll be using it to cut.
If you simply wrap waxed, unflavoured dental floss around a finger on each hand, you can cut seamlessly through a soft cake of any size. This method creates perfect slices every time and the best part is, there is no mess!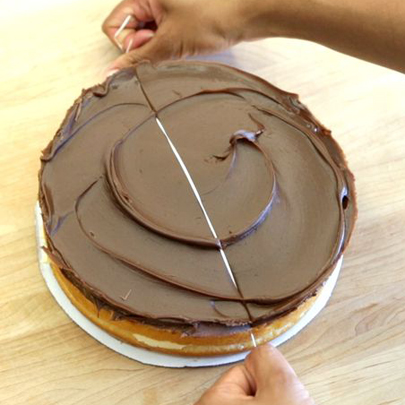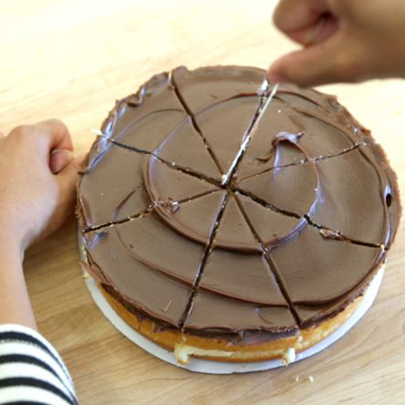 Photo Source:  www.instructables.com
Comments