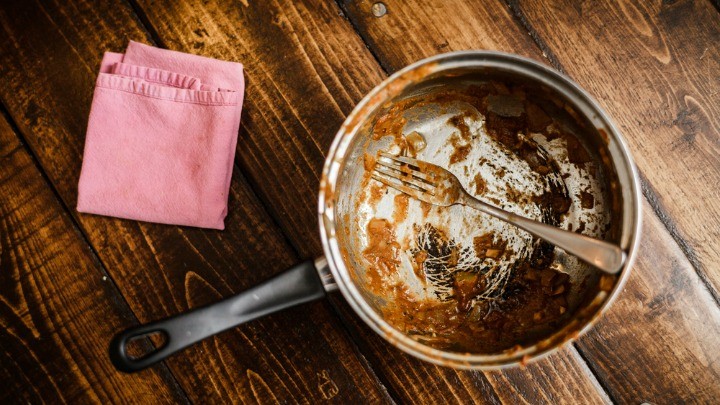 Scorching the bottom of pots and pans happens to the best of us but put down the scourer because we have found a much easier way to get rid of the black marks!
You will need:
2 tbsp baking soda
1 cup vinegar
1 cup of water
Fill the bottom of the pan so it is covered by a layer of water.
Add the vinegar
Bring the mixture to a boil.
Remove from heat and add baking soda.
Empty the pan and use a scourer as you normally would but the marks should come off a lot easier.
Note: if there are any particularly hard marks to remove than create a paste using baking soda and a few drops of water. Leave the paste on the marks for a few hours before rinsing again.
Have you got some other cleaning tips?
Comments