Life hack: how to clean a microfibre/suede couch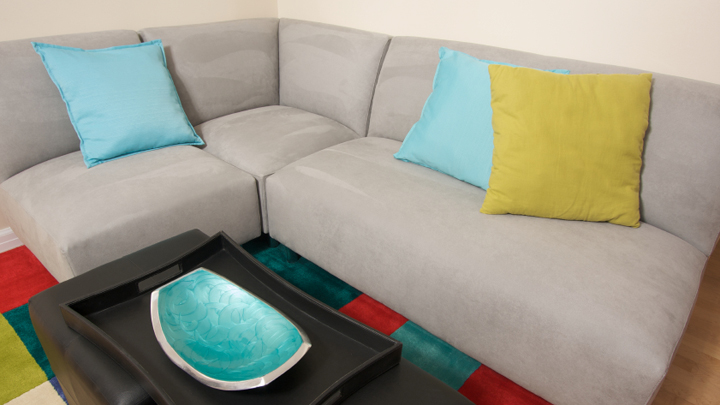 It may be one of your favourite fabrics but the microfibre (faux suede) material easily shows stains and marks. Luckily we've found a simple process to clean your beloved couch and you'll be amazed with the results. It will practically look brand new!
What you'll need:
Spray bottle
Bristle brush (white)
Sponge (white)
Bottle of rubbing alcohol
Note: make sure your sponge and bristle brush are white to ensure there is no accidental colour transfer onto the couch while you are scrubbing.
Instructions
Ad. Article continues below.
1. Pour the rubbing alcohol into the spray bottle and saturate the stained area. It may seem counterintuitive but the rubbing alcohol evaporates quickly so it won't leave a water mark.
2. Then take your sponge and start scrubbing the area. You'll notice the dirt coming off onto your sponge.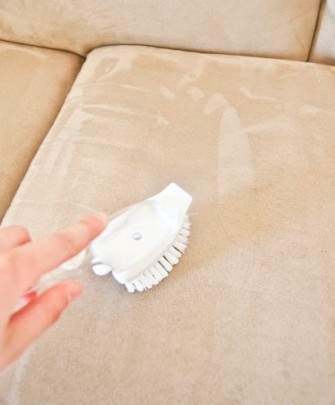 3. Let the sprayed area dry. It will look darker than the rest of your couch and feel a bit hard to touch. Once it is
completely

dried, take your bristle brush and with swirling motion, reflex the area you cleaned.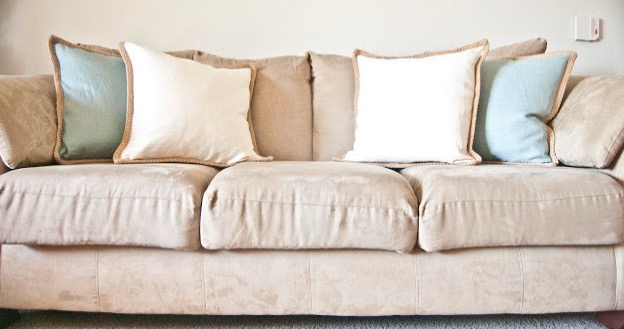 Ad. Article continues below.
Do you have a microfibre couch that needs cleaning? Have you tried this trick before? Share with us below!