Life hack: Easiest ways to clean your kettle!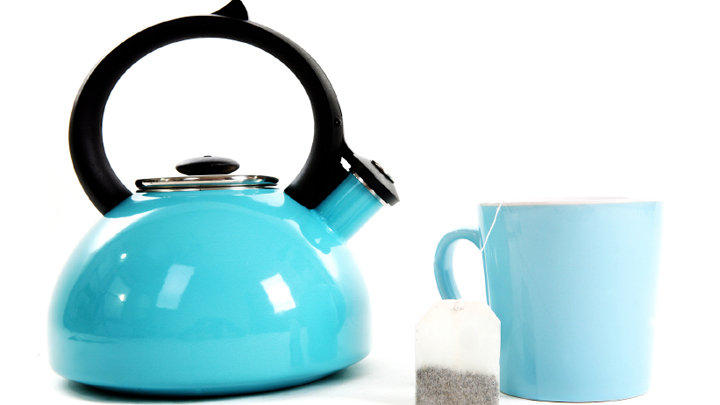 This little life hack will help you to refresh and clean your electric kettle – no vigorous scrubbing required!
For a plastic or metal kettle:
Items required:
kettle
water
white vinegar
clean cloth
Method
Ad. Article continues below.
Fill your kettle half full with equal parts water and vinegar.
Bring the solution to the boil.
Unplug the kettle, and let the solution sit for 20 minutes.
Throw away water and vinegar and rinse your kettle several times, or until no trace of vinegar remains.
Wipe the inside of the kettle dry with a clean cloth.
If a lingering smell or taste of vinegar lasts, boil water in the cleaned kettle and discard until fresh.
Make sure to check any cleaning instructions on your kettle before trying this method, as some materials warn against the use of vinegar.
For a glass kettle:
Ad. Article continues below.
Items required:
kettle
bicarbonate soda
toothbrush
Method
Mix three parts soda with one part water to make a bicarbonate soda paste. The paste should be the consistency of toothpaste.
Using the toothbrush, scrub the inside of the kettle with paste until any marks or scale comes away.
Rinse, and use!
Do you clean your kettle? What other methods have you tried?