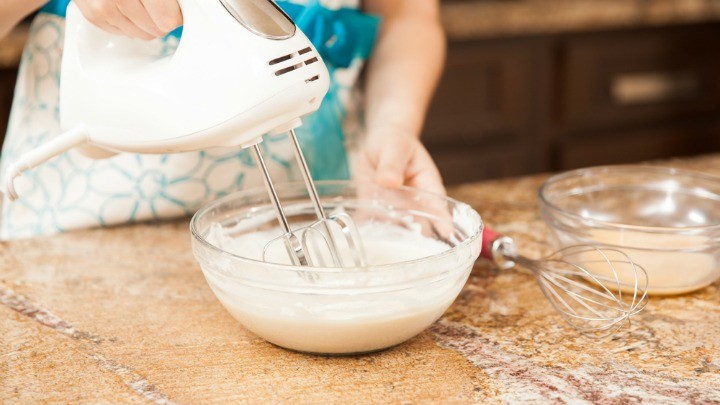 Making cakes for afternoon tea is one of life's greatest pleasures. Who can resist the smell of delicious smells like vanilla essence or rich chocolate?
If this is already making you hungry, you are not alone. But of course there is one major drawback to indulging in a lovely cake: the messy process of actually making it.
If you use an electric mixer or beater, you will know the pain of trying to clean up the cake batter that somehow manages to splatter across the table and floor… everywhere, it seems, but the bowl. In which case, this trick could be exactly what you need!
The solution is simple:
Simply attach a paper plate to the mixer as a "shield".
Watch how to do it here.

This will allow the blades go into the batter, with the plate preventing splatter.
If you have any kitchen tips you'd like to share with the Starts at 60 community – we'd love to see it! Simply complete the form below… 
Submit your article here
Comments