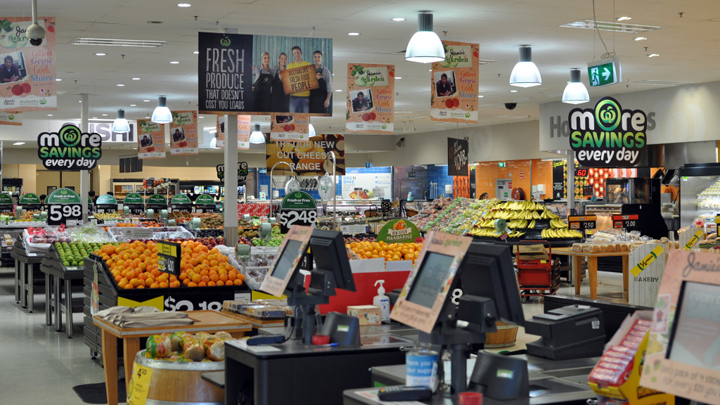 It's been a horror week for our supermarkets after the lettuce recall, and now to top it off, Woolies has been fined millions for other harmful products and incidents.
The $3 million penalty comes after the supermarket chain was found to be selling faulty home-brand goods that injured customers and for failing to promptly alert authorities and issue recalls as required by law, reports SMH.
Justice James Edelman said the penalty needed to achieve deterrence and ensure Woolworths sold safe products and followed product recall and withdrawal procedures.
Woolworths' was found responsible for an employee burning his eyes and a man hitting his head on a metal garage door and the concrete ground.
"As Woolworths described that conduct it involved misrepresentations about the characteristics of some of its products, refraining from withdrawing products within a reasonable time and refraining from recalling unsafe products within a reasonable time", said Justice Edelman in his findings.
It was the ACCC who first took action on the misleading and potentially harmful products as far back as September 2014 – they alleged false or misleading representations about the safety of some home-brand products, including a drain cleaner with a faulty child-proof lid, a deep fryer with weak handles and self-igniting safety matches, by continuing to sell them after injury reports, over a three-year period.
"[Woolworths] cooperated with the ACCC, and agreed many of the facts," Justice Edelman said. "[The penalty was reduced because of its] early admission of culpability and its co-operation with the ACCC."
Rod Sims, chairman of the ACCC, believed the penalty was "entirely appropriate".
Among the horror stories was an 11-month-old girl who managed to take off the child-proof lid on drain cleaner and "burned a hole" in her leg; a Woolworths employee suffered burns to his eyes, and a woman suffered serious burns when the handles snapped off a Woolworths deep fryer and hot oil splashed onto her body.
Court documents show that 124,000 people over seven months were exposed to the drain cleaner, which Woolworths admitted was the "most serious of the misleading conduct contraventions".
Woolworths acknowledged its failures, said a spokesman for the company. "The issues were raised at the highest levels within the company and we have invested more than $20 million on an entirely new product lifecycle management system, implemented over two years, to ensure our products are the quality our customers expect," he said.
"Woolworths takes product safety and quality extremely seriously. Australians buy millions of items from us every day and we know they rely on Woolworths to provide safe, high-quality products".
Recall products:
Abode 3-litre stainless steel deep fryer with loose handles
Woolworths Select 1-litre drain cleaner with a faulty child-proof lid
10-pack bundle of Safety Matches
Home Collection padded flop chair
Masters Home Improvement folding stepping stool
Woolworths has been ordered to pay $3.057 million plus costs for breaching the Australian Consumer Law.
Tell us: has this shocked you? Will you be shocking at Woolies again? Or is this the final straw?
Comments