Let's Talk: Would you support sending more troops to Iraq?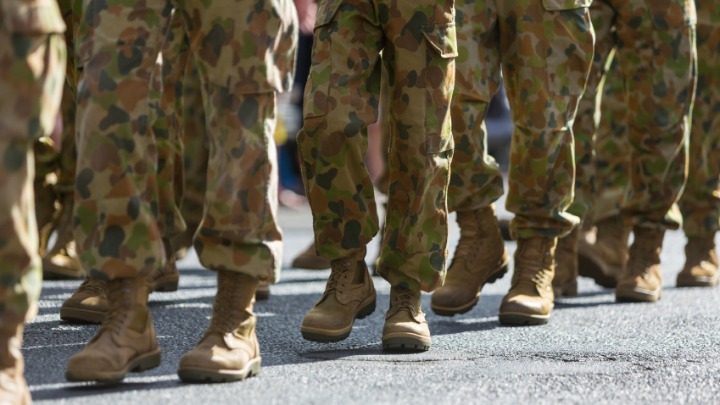 Following the loss of a key city in Iraq, Prime Minister Haider al-Abadi has called for more international support "on the ground" to defeat Islamic State in his country.
And while our foreign minister says Australia is already pulling its weight in the fight against IS, she would consider sending additional forces to Iraq, should they be requested.
Ms Bishop's comments come after a crisis meeting in Paris in which 20 coalition countries pledged their support for an emergency plan after the city of Ramadi was taken by jihadists.
"We haven't been asked (but) if a request is made we will consider it," the foreign minister told reporters.
Australia is the second largest contributor after the United States to the "building partner capacity initiative", with around 200 special forces troops and 300 other soldiers in Iraq training local forces. Aussie troops are also involved in coalition air strikes.
Ad. Article continues below.
While it's unclear how extra personnel would be used in Iraq should they be called on, Ms Bishop said there was no suggestion coalition members should commit combat troops to fight on the ground.
The Iraqi Prime Minister said the international community needed to do more to stem the flow of radical foreign fighters coming into the country.
"They have brought hundreds of new fighters, foreign fighters, well trained, well-armed," Mr Abadi said.
"This is a transnational organisation. We need all the support of the world, the intelligence of the world, and we are not getting it".
During the meeting, Ms Bishop suggested Iran be brought into the coalition, as it has a military presence in Iraq but is acting of its own accord.
Ad. Article continues below.
Ms Bishop also confirmed Australia will provide a further $8 million to help refugees in Iraq who had fled IS. That brought Australia's humanitarian support for Iraq to $30 million in 12 months. A further $155 million has been provided to help refugees from Syria over four years, as reported in The Australian.
Tell us: Would you support the commitment of more troops to Iraq should Australia get the call?