Let's talk: Who made you the person you are today?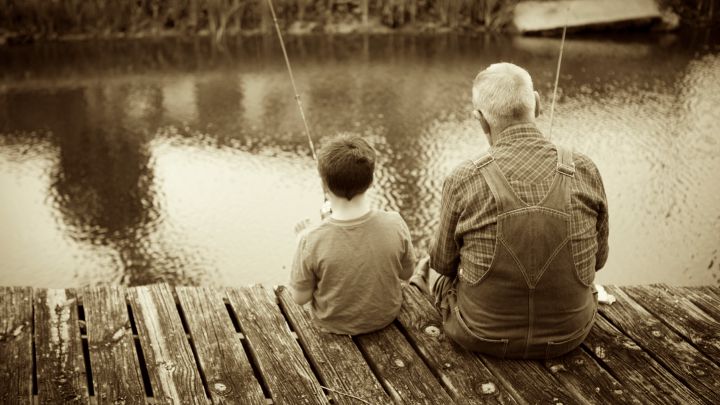 Few things can enrich our lives like the knowledge that we are valued, respected and loved. Not only can it make us feel happier and more connected to others; it may even improve our wellbeing.
But how often do we reach out to those we admire – the people who supported and encouraged us to be the people we are today – and tell them how we feel about them?
Today we'd like to ask you: Who is the 'Great' in your life who helped shape you as a person? Your 'Great' might be the parent who loved and supported you; the grandparent who taught you the importance of family; the friend who gave you a valuable life lesson; the teacher who sparked a passion or interest; the coach who took you aside and worked with you until you got it right; the mentor who helped you forge a career.
Have you ever considered that you might be somebody else's 'Great' – perhaps to your grandchildren, pupils or employees? How often are you in contact with these special people in your life?
Ad. Article continues below.
While we all want to feel socially connected, regular contact with the people we love is particularly important, especially as we get older. A recent Bupa survey* found that more than half of Australians think society values people less as they age.
It's not always easy to stay connected. With busy lives, passing time, and distance, we can drift apart from the people who are important to us, no matter how much we may care for them. The smallest gesture – even a quick phone call – can change that.
Starts at 60 has partnered with Bupa to celebrate these important people in our lives to give them the recognition they deserve. We'd like to encourage everybody in the community to get in touch with their 'Great' and to encourage those around them to do the same, to help play a part in their continued wellbeing and to enrich their lives as they enrich ours.
To make it even easier, Bupa is giving you and your Great the chance to enjoy a great day out at the 2015 Toyota AFL Grand Final. Click here to share your story and selfie or picture with your Great and enter the running.
Who is your Great? Are they still a part of your life? Do they know what they mean to you? And is there anything stopping you from reaching out to them today?
Ad. Article continues below.
This post has been sponsored by Bupa. It was written as we feel it offers valuable insights into a subject close to the Starts at 60 community. For more information, please visit the #Caringforourgreats website. 
*Survey conducted by Galaxy research July 2015, commissioned by Bupa. This study was conducted online among a representative sample of Australians 18 years and older. The sample was 1,000 respondents, distributed throughout Australia including both capital city and non-capital city areas. Following the completion of interviewing, the data was weighted by gender, age and region to reflect the latest population estimates.
.
.