Let's talk: should kids be free-range?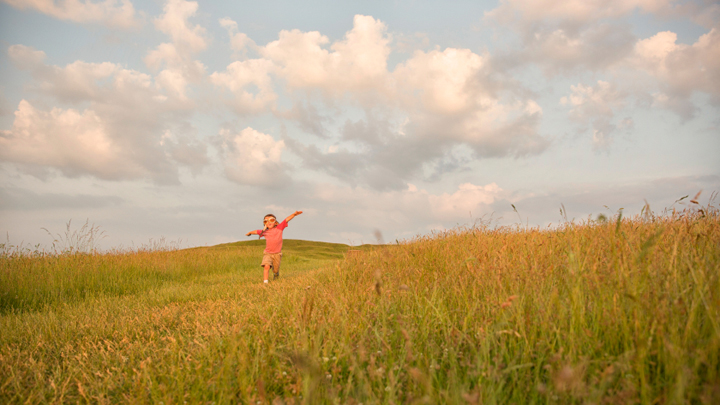 There once was a time when kids played in the street, coming home only because the streetlights came on and you knew you'd be in strife. But these days most parents know exactly where their kids are and what they're up to, a shift that has given birth to the phrase "helicopter parenting".
Is it too much? Are parents denying our grandkids the chance to grow, explore and learn boundaries on their own turf?
Richard Loov, author of Last Child in the Woods, thinks so. A few years ago he coined the phrase "nature-deficit disorder" and wrote about the physical, emotional and developmental benefits of spending time – unsupervised – in a wild environment.
Try telling that to the parents of the five and six-year-old boys who disappeared into the scrub near Townsville over the weekend. Fortunately they were found safe and sound, but their experience doesn't do much for the free-range parenting movement. Which is a thing, by the way.
Free-range parenting, like any philosophy, comes in various degrees. On the one hand, it might mean letting a five-year-old boy explore the bush at the end of the road with his mate, on the other, it means letting them roam free from infancy.
Ad. Article continues below.
That's the attitude taken by a US couple, whose 10 children have been taken into custody while their parents are charged for neglect.
The family of 12 was living in tents and huts alongside their animals, and with no running water or septic system, according to authorities. On the website they set up seeking support, the couple has written, "Joe and Nicole Naugler live on a homestead in rural Kentucky. They live a very simple life. They garden and raise animals. They are industrious people trying to teach their children how to live right. They have ten children who are homeschooled on the homestead. They contribute to the success of the family crops and livestock, all while learning about the amazing beauty of life".
So where is the middle of the road? Should your grandkids be given more freedom or watched like hawks? Do you think the world is a more dangerous place, or is it all a bit of a beat up?