Let's Talk: Our awesome Aussie Rugby team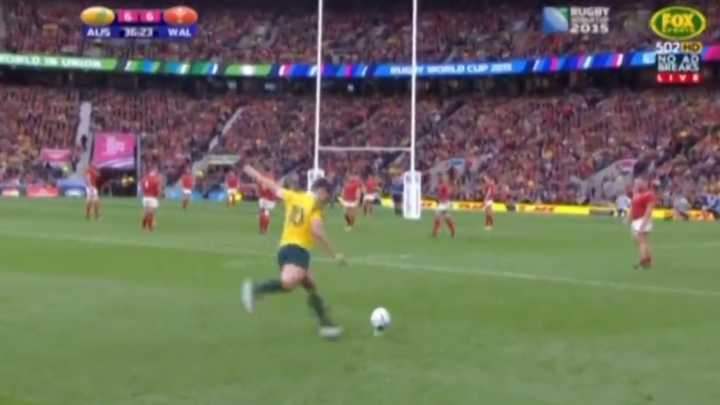 No one would have expected Australia to come in at the top of Pool A in the Rugby World Cup and head into the semis next Sunday in the position they are in, having beaten both England and Wales on their home soil.
Ad. Article continues below.

But last night's performance against Wales has our nation abuzz, positioning us in a strong position for large finals territory given pool results.  The Wallabies are being hailed for their strength against Wales, even playing down a player for 10 minutes in Twickenham overnight.  The match, which was completely tryless saw our Aussies finish 15-6, and fight to the death to prevent many attempts by the Welsh to get over the line.
Our own Foley secured our position, with his kicking the key to the night.
"I think that's one of the best wins I've been involved in with this team," said captain Stephen Moore to Fairfax Media.
"I'm so proud of all the boys. We had to defend with 13 men for a long period and I'm really proud of how we stuck in for each other.
"Not much was said. Just keep getting up off the ground, keep making tackles, keep turning up for each other. Nothing too complicated.
Were you watching?  Will you be watching next week as Australia heads into the Semi Finals against Scotland?