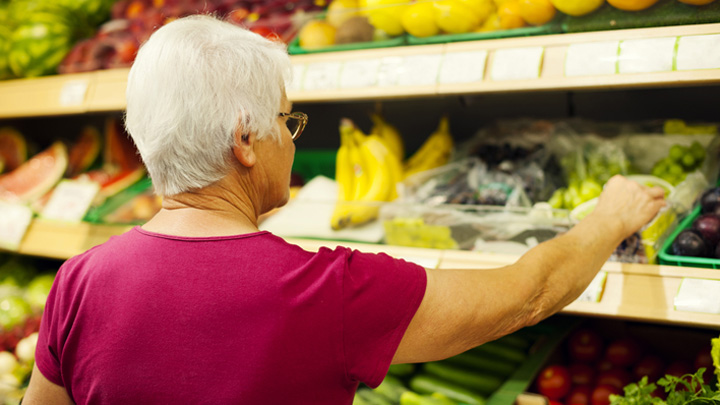 Our local supermarket's fruit and veg section could soon be changing to this new model. Some say it's genius, while others say it's lazy and a massive waste.
In New Zealand, shoppers have started to see pre-chopped fruit and vegetables in their supermarkets, with chain New World cutting up the produce and storing it in bins.
"Product is rotated every three days so as to retain maximum freshness and value," Chris Grace, New World Te Rapa's Chris Grace told news.com.au. "It's early days and sales are still quite low but those who do take advantage of our pre-prepared veggies love the convenience and ease".
Us Aussies already see pre-chopped and diced vegetables in plastic wrapped packs but never before have they been stores in bins to purchase in bulk or small amounts.
Although Coles and Woolies don't have any imminent plans to sell fruit and veges already sliced and diced in bins, only grocery store Fruitalicious have just launched a range of fresh cut fruit and vegetables called Crudo in 120 Foodland supermarkets in South Australia.
"Recently customers have been asking for something more convenient," Fruitalicious marketing manager Alison Rologas told news.com.au.
"Everyone is time poor these days, but are also quite health-conscious. So they want the convenience and they want those healthy meal options, but they don't necessarily have the time when they're working longer hours.
"All you have to do is take them home and steam them or chuck them in the oven. You don't have to waste time peeling and chopping. It's just an alternative for people who want a premium product, but they want it quickly," she said.
Fruitalicious plans to expand nationwide and introduce a range of pre-prepared salads in the future but the whole thing has left some scratching their heads.
The majority of us grew up peeling, chopping and grating our own food, so is this a new form of laziness? Should we be rewarding the time poor?
We want to know your thoughts today….
Comments