Learn to be the best bargain hunter online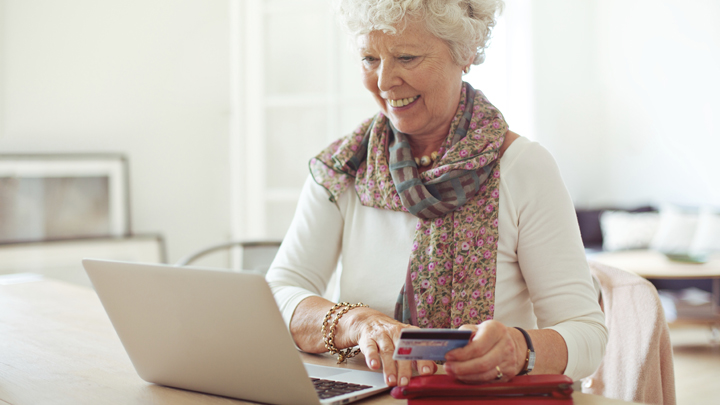 Online shopping can be difficult however once the technique is mastered, you will reap the benefits. If you are desperate for a new dress, outfit or pair of shoes but can't afford it, here are a few tips to help you find the item you want but for half the price!
The top ten tips you need to know when shopping online:
1. Ebay
Ebay is a way to sell and buy used or new goods at a cheaper price. Therefore, if you want an item always make sure you check for it on eBay to see if someone is selling it for less!
Ad. Article continues below.
2. Set reminders
When you miss out on an item you wanted, use email alerts by signing up to the website newsletter. This allows you to be notified on any new products, sales or if your size you want is back in stock.
3. Use your resources
Use websites like Polyvore or Shopstyle. These two websites specifically compare the item you want and display every store that sells it. This allows you to check what store sells it for less.
Ad. Article continues below.
4. Store rewards
Get extra savings by signing up for store cards or credit cards (eg. David Jones rewards, American Express, Myer one).
5. Coupon hunting
Ad. Article continues below.
Digital coupons allow you to get discounts on stores online by using a promotional code specific to the website. To find a coupon, it's worth searching on Google the store name and 'coupons' to see if any coupons are available.
6. Learn to recycle
Keep recent receipts of purchases, sometimes these receipts have newfound coupons at the bottom for a next purchase. Homeware stores and petrol stations in particular offer this so make sure you always check your receipts!
Ad. Article continues below.
7. Google
Google is your best friend when shopping online. You can simply search the item you want and type in words such as "deals" or "discounts" to find any specific sales that are offered on that item.
8. Shop direct
Shop directly from the brands website as opposed to online stores that carry those brands. This will allow you to see the original price it is sold for and if any deals or sales are available for that item.
Ad. Article continues below.
9. Use Social Media
Follow your favourite stores on social media and reap the benefits of sales and deals. The best social media tools to use include Instagram and Facebook. Find the brand you want and start to follow them and see what deals are posted daily.
10. Browse online first
Ad. Article continues below.
If you decide to go to the shopping centre to find the item you want, make sure you look at the stores website before for any special sales.
How do you find the best deals online? Do you have any tricks to saving online?