Learn an instrument using your phone or tablet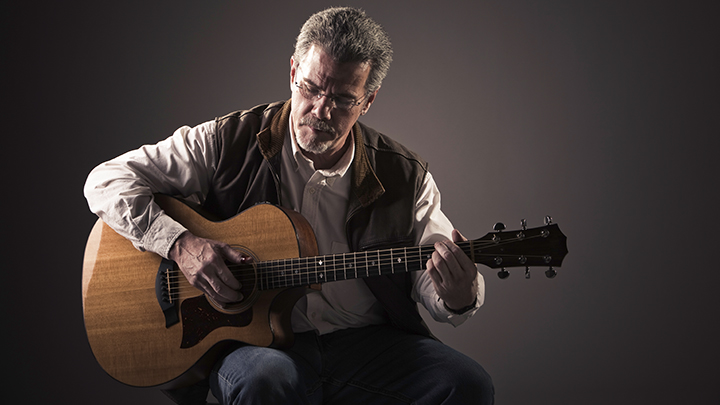 It's certainly never too late to start on something that you have always wanted to do. Age should be no barrier to happiness, so why not learn that instrument that you've always fancied? Whether it's the drums, guitar, trombone or something else, there are a number of really cool and easy to use applications that will get you jamming in no time at all.
Guitar apps
Ultimate Guitar
There are an insane amount of applications available that can help you go from rookie to guitar ace within a matter of months. One of the more popular apps, called Ultimate Guitar, costs $3.00 and allows users to submit chord listings or tabs (if you don't know what tabs are, click here). This means that using Ultimate Guitar gives you access to thousands, if not millions of songs and how exactly to play them. This is important as during the learning phase, the practice of familiar songs is what teaches the player how to correctly use the instrument, plus it makes the whole experience a lot more fun. Also, with the available search features, you can narrow down what song or music you want to find with ease.
Ad. Article continues below.
Guitar Toolkit
For a premium price of $9.99, you can buy Guitar Toolkit. You may be asking, 'why is this so expensive?' Well the value for this application lies within its ability to be customisable with a variety of guitars including six string, seven string, 12 string, basses, banjos, mandolins and more! Whatever guitar you choose to play, this application can help you. Boasting a full arsenal of applications such as a tuner, metronome and an extensive chord chart, this is a sure fire application to help you along your learning journey.
Piano apps
Learn to Play Piano HD
Ad. Article continues below.
Piano applications are not nearly as available as guitar ones, so finding an application that's half decent to learn the piano on is a bit more of a challenge. We believe that Learn to Play Piano HD offers some of the best features that will enable you to get a good handle of how to play a piano. At $1.99, this app allows the user to log in and engage with a series of instructional videos of how to correctly play different songs and scales. The app covers both basic and advanced musical concepts so that it is appropriate for a user of any skill level.
PianoMan
As a free to download application, PianoMan turns the boring nature of practicing into a competition. After plugging/connecting your keyboard to your device, users can compete head to head in order to see who is the piano champion. With access to thousands of songs, there is sure to be a song that appeals to you.
Trombone apps
Ad. Article continues below.
Ibone
Ibone is an innovative app that actually works in a similar way to a real trombone. By blowing into your phones microphone, the application reacts and makes a sound depending on where you finger is on the trombone slide. At a cost of $2.00, this application offers you the chance to access a full master class on the trombone without ever having to go out and buy one yourself.
Harmonica apps
Harmonica
Ad. Article continues below.
This application lets you see how a real harmonica works by showing you where you need to blow into the instrument exactly, in order to get the right sound. At $1.00, this app is a great one that'll teach you the fundamentals of harmonica playing, as well as offering you users the chance to learn pre loaded songs in a fun, GuitarHero style game.
What instrument do you most want to learn? Have you ever used an application to learn an instrument? Let us know in the comments below