Landscaping tips to transform your garden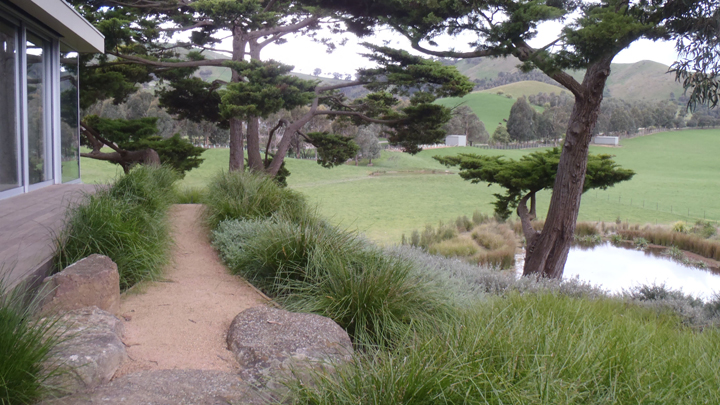 Drive down any suburban street nowadays and you'd be hard pressed to miss them; site hoardings and sky high scaffolding where the great Australia dream once lived.
The move from low to medium and high density living is plain to see, but what does this mean for the humble garden and those blessed with a green thumb?
"The biggest trend I have seen over the past 20 years is the shrinking of household gardens and what I call the 'spill-out effect'", muses Ric Day, a landscape designer and builder with over 30 years' experience in both domestic and aged care properties.
'Once upon a time, there was a clear delineation between the inside and the outside of the house. With gardens becoming smaller, they have now become part of the house itself.
'People are immersing themselves in their gardens more and more – with access to the garden far more important than in the past. The garden and house have united to become a 'total living experience.''
Ad. Article continues below.
Although gardens have evolved with our habitat and lifestyle, the fundamental principles for quality landscape design remain. So whether you are just interested in increasing your home's kerb-side appeal, or looking to create your own private oasis, knowing the basics will make a big difference to the result (and to the envy levels of your neighbours).
The space
Different areas of your house will have very different needs. For instance, down the side of your house would have a very different climate (called a micro-climate) to an exposed yard.
So when inspiration hits, before heading to the nursery with a head full of ideas, Ric recommends going for a wander first.
Ad. Article continues below.
'I always look at the architecture of the house as a reference point, especially for scale, and then I consider how I want to use the space from a functional perspective. From there I look at the environment and surrounding developments and their streetscapes for inspiration and also design consideration.'
Here are some questions to ask yourself when assessing the space:
Privacy (do I have it? Do I want it?)
Seasonality (will the design look good in both summer and winter?)
Aspect (N,S, E or W. Will determine the amount of sunlight the space receives)
Exposure to the elements and the street
The interface / access to the house (if required)
TIP: Spending some time in the space(s) you want to landscape is a great way to reconcile the horticultural and structural needs of your garden with your vision.
Ad. Article continues below.
Tools of the trade
To realise your vision it's important to understand all the tools at your disposal. For both novices and amateurs alike, this is not easy, but understanding three key areas will go a long way towards bringing your idea to fruition – and making the process an enjoyable and rewarding one.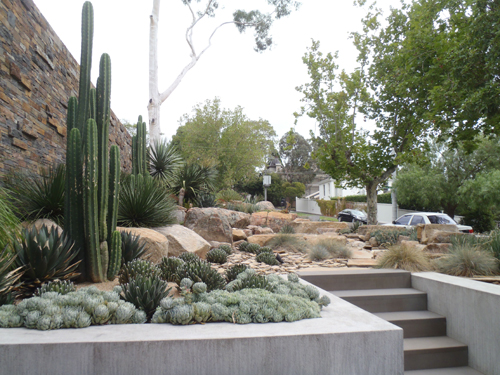 Hard landscaping
Ad. Article continues below.
This is your roadmap. It is the frame around which the garden grows and will dictate the function of the garden. As such, it is best to start with the hard landscaping before moving onto the soft landscaping.
Hard landscaping consists of:
Paving
Retaining walls
Pergolas
Water features
Fences
Benches
Irrigation systems
TIP: when deciding on the hard landscaping consider how you will interact with your garden – actively (gardening and tending) or passively (sitting, sensing and watching) – and also how you would like to access it (from the house, window or a path).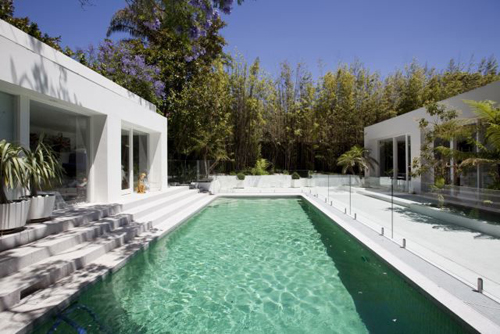 Soft landscaping
The plants! These are the heart of the garden and will set the tone and atmosphere, providing texture, colour, fragrance and ambience. Remember that the plants will grow and change over time and also vary in appearance throughout the seasons.
The varieties of plants are almost endless but understanding the different categories will help planning and visualisation:
Ad. Article continues below.
Trees – anything with a considerable truck. These will help provide the structure of the garden with the hard furnishings. Consider the height and width at maturity when choosing your trees.
Varieties include:
Deciduous (loses leaves in autumn);
Evergreen (leaves all year round);
Annual (alive for 1 year only).
Shrubs (large) – typically 1m to 4m in height
Shrubs (small) – up to 1 m in height. From here to ground level is where you can provide the intricate detail of your garden.
Ad. Article continues below.
Ground cover –prostrate, up to 300mm tall
Grasses & strap leaf plants – directly underfoot
Succulents & palms – distinct plant types that come in a variety of shapes and sizes
Contrary to popular opinion, Ric believes that you can plant at any time of the year provided the conditions for growing are correct (ie. amount of sunshine, water and drainage). While young plants will establish themselves better, and are cheaper to buy, they also require more nurturing as they grow and mature. Also consider how your plants will work with your hard landscaping.
Ad. Article continues below.
TIP: Cycads and palms are two of Ric's favourite plants as they make a good accent, provide impact and style, and look good around buildings.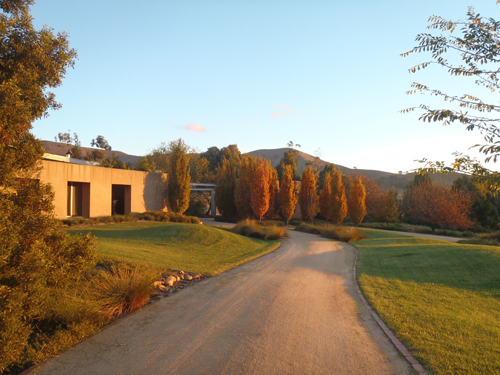 Ad. Article continues below.
Horticulture
Before loading up your boot full of plants and shrubs, check that the desired location – and micro-climate – is suitable for each plant. Keeping your garden healthy and happy is the key to its success, and putting the right plant in the right place is crucial.
And don't forget the drainage. Irrigation is vitally important; with drainage just as critical as hydration. As tempting as it is, don't just set and forget your watering system, as plants, like humans, have different hydration needs according to the weather.
For optimal plant health, also consider the soil structure and ongoing soil management.
TIP: When deciding on your plants' locations, consider the neighbouring plants. It's best to 'companion plant' and group those with the same watering needs together.
Ad. Article continues below.
The ongoing joy that a beautifully landscaped garden provides is uplifting and contagious. Spending the time before launching into it will pay dividends in the future, and also provide the opportunity for you and your family to collaborate and build a unique and personal space that can be enjoyed all year round.
So get to it!
Ad. Article continues below.
By Matthew Archdall
How often do you get out in the yard?