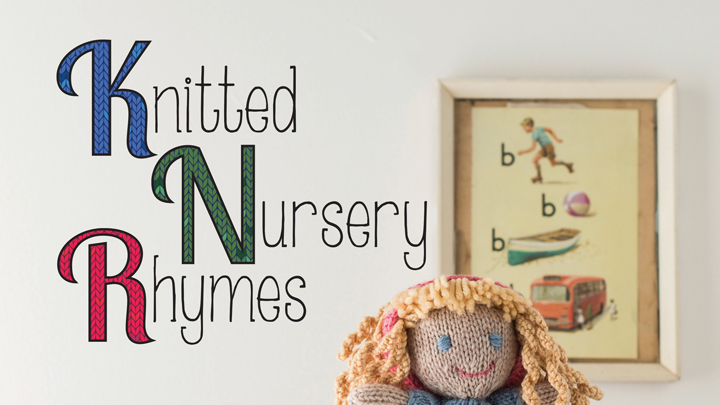 Do you know a small child who loves nursery rhymes? And do you love to knit? Then, this charming and delightful book, 'Knitted Nursery Rhymes' by Cilla Webb is for you.
Knitted Nursery Rhymes by Cilla Webb
Available for $21.25 via Booktopia
There is a range of (10) traditional rhymes. Each rhyme has a figure and accompaniments. For instance Little Boy Blue has the figure, but you also knit his dungarees, his horn, the hay bale and a cow. Because of the amount of shaping required, this knitting is not for beginners.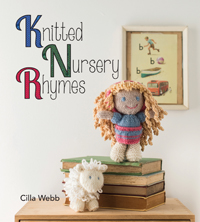 Ad. Article continues below.
My favourite is the mobile for 'Twinkle, Twinkle Little Star' with moon and stars.
'Humpty Dumpty' is very ingenious. The figure is stuffed with the egg yolk which can be pulled out after the fall. And then stuffed back in. I'm sure the repetition of this game would appeal to little ones.
The figures have all sorts of hair – long, short, straight, curly. Miss Muppet and Little Bo Peep are particularly well endowed with curls.
A colour scheme is suggested for each project but you could improvise from your stash and would actually need to buy very little new wool. Each project is knitted in 8ply.
As well as people there are animals: Goosey, Goosey Gander, frogs, sheep, horses, cows, chickens, a cat and a teddy bear. You could knit a whole farmyard as well!
Ad. Article continues below.
As well as the rural characters of Little Bo Peep, Miss Muffet and Little Boy Blue there are eminent people like the Queen whom the pussy cat goes to see and the Grand Old Duke of York, but not his ten thousand men.
My thanks to new Holland for the review copy. This is a great standby for a keen knitter.
Available for $21.25 via Booktopia
Do you love to knit? What did you last make? Tell us below.