Kiwis have lost their sheep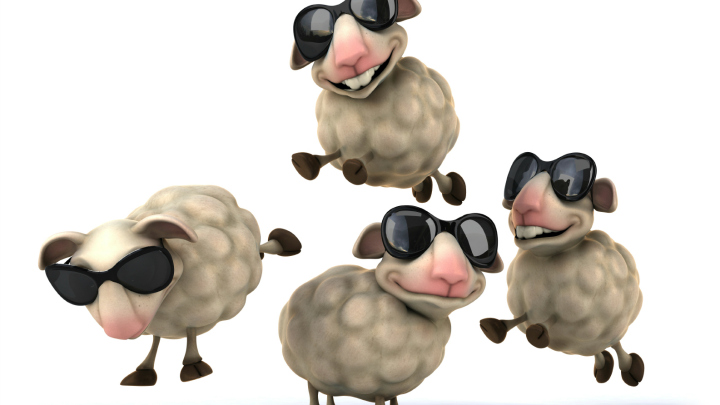 If you find yourself counting sheep to fall asleep, spare a thought for the person who has to count all the sheep in New Zealand.  Whoever has that job was let off lightly in the latest sheep census 'across the ditch' where sheep numbers have fallen.  It's no laughing matter.    Sheep numbers in New Zealand have actually declined at the highest rate since 1943.
The number of sheep has fallen by 3% and has dropped below 30 million sheep according to the latest Agricultural Production Survey.
Sheep still outnumber New Zealanders with 29.8 million sheep recorded on 30 June 2014.
For the record, deer numbers are also down but there are more dairy cows.
We couldn't resist a few sheep jokes to tickle your funny bone.
Ad. Article continues below.
Question:  What do you call a sheep with no legs?
Answer:     A cloud.
A policeman in the big city stops a man in a car with a sheep in the front seat. "What are you doing with that sheep?" he asked.  "You should take it to the zoo."  The next week, the same policeman sees the same man with the sheep again in the front seat – this time they're both wearing sunglasses.  The policeman pulls him over. "I thought you were going to take that sheep to the zoo!" The man replied, "I did. We had such a good time we are going to the beach this weekend!"
Bill and Dale built a skating rink in the middle of a pasture.  One day a shepherd leading his flock decided to take a shortcut across the rink. The sheep, however, were afraid of the ice and wouldn't cross it. Desperate, the shepherd began tugging them to the other side. "Look at that," remarked Bill to Dale. "That guy is trying to pull the wool over our ice!"