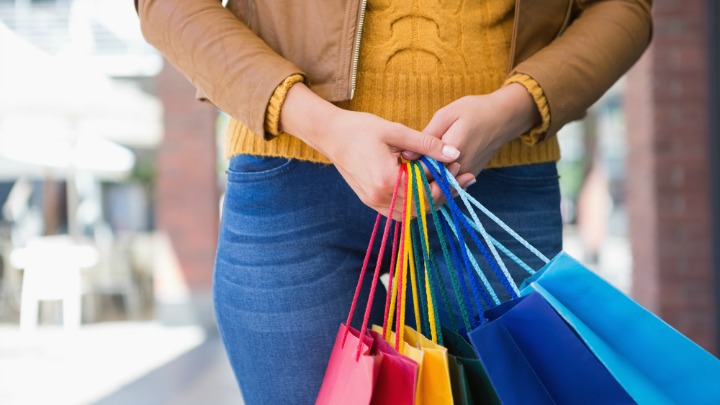 Unless you live in a really cold place, winter can be a tricky season when it comes to what to wear. Some places aren't freezing enough to be bundled up but still have cold moments where you wish you brought a sweater along. The best solution for four season days or unpredictable weather is to layer your clothes so you can add or remove pieces as you go. Apart from scarves, you will need staple pieces that you can depend on when the weather can be very unpredictable.
Long line vests
The great thing about long line vests is that it gives you added warmth and camouflages the waist and hip area. Straight cuts are great for full curves and cascading vests create volume for those who would like that effect.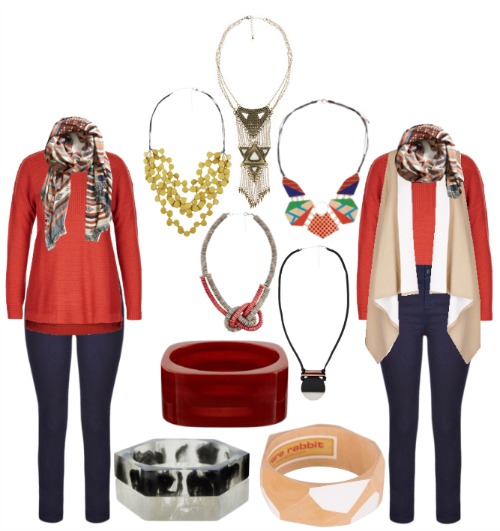 Get the look: Click the links to buy!
Tassel necklace: Buy now
Yellow beaded necklace: Buy now
Multicolour necklace: Buy now
Knotted necklace: Buy now
Red, black and white resin bangles: Buy now
Multicolour scarf: Buy now
Red jumper: Buy now
Blue pants: Buy now
Long vest: Buy now
Wooden bangle: Buy now
Black and white pendant: Buy now
Winter wraps
Winter wraps are so easy to wear. You literally just need to throw them over your shoulder and you're done. There are so many styles to choose from from cascading ones to those with fringes. Pick a fabric that falls nicely on you instead of bulking up. These combinations work well: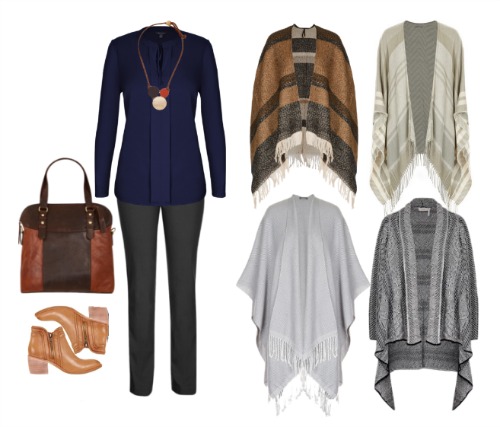 Get the look – Click the links to shop!
Brown wrap: Buy now
Beige grey stripe wrap: Buy now
Light grey wrap: Buy now
Black and white wrap: Buy now
Blue top: Buy now
Black pants: Buy now
Brown bag: Buy now
Boots: Buy now
Basic jackets
Find neutral jackets and coats that can be worn again and again such as beige, black, grey, denim and white ones. Simply change your scarf, top and accessories and you'll get a different look every time. Depending on where you are, pick the right level of warmth the jacket can give you.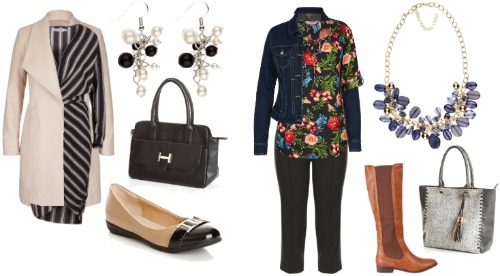 Get the look
Stripe wrap dress: Buy now
Long jacket: Buy now
Bead earrings: Buy now
Floral top: Buy now
Denim jacket: Buy now
Three-quarter pants: Buy now
Bead necklace: Buy now
Knee-high boots: Buy now
What's your favourite winter combo?
Comments