Kenny Rogers says 'Farewell' to us all on video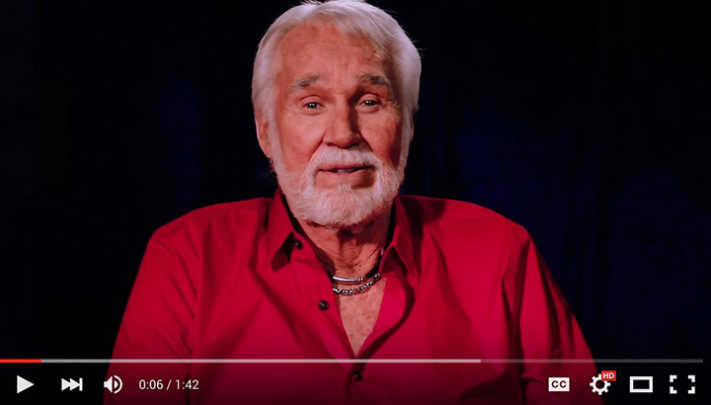 Kenny Rogers has talked openly to his worldwide fans this weekend, on this Youtube video to personally announce his plans to retire.
As he launches his Christmas Album, loved 77 year old musician, Kenny Rogers has announced that he will hang up his touring shoes forever and take on retirement. He's pledged one more global tour this weekend, before he calls it quits but the dates are not yet set.
The Gambler says there's a few things on his bucket list he's like to concentrate on.
"It's happily sad or sadly happy. I'm going to do a big worldwide tour, and it's going to be my last. I'm going to say goodbye at that point; I've done this long enough."
"There is a fine line between being driven and being selfish – I have crossed that line a few times – and I don't want to do that to my boys.I really want to be there with my kids and my wife. I don't see enough of them. And I have some things on my bucket list."
Ad. Article continues below.
Roger's twin boys are now eleven years old, and Rogers himself is 77.  We all know his hits, from among his 120 hit singles that have sat atop charts for 200 individual weeks in the United States alone.   He's sold over 100 million records worldwide, making him one of the best-selling music artists of all time.
The most memorable tunes include:  Lucille, The Gambler, Lady and Islands in the Stream with Dolly Parton. He's released 28 solo albums, three collaborations and nine holiday albums.
Today he launches Once Again It's Christmas, a new Christmas album for us all to enjoy.
How has Kenny Rogers played a role in your life?