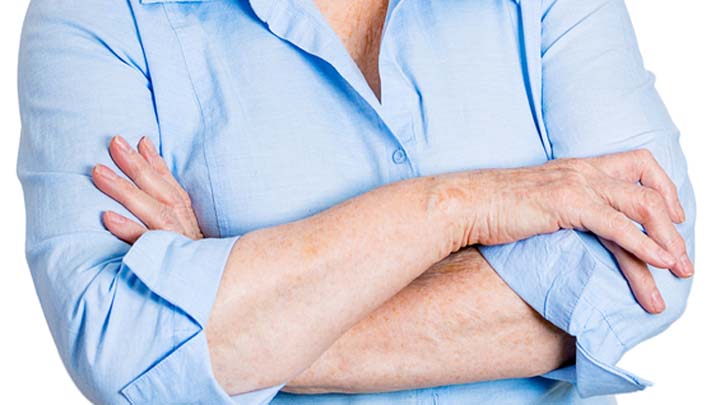 The other day on the bus, I saw two teenage girls staring at me. They were giggling at my phone, which isn't one of the big new smart phones – it's a modest device my daughter bought me a few years ago. They didn't stop, so I turned around and said to them "Here, this is what I'm looking at! I'm looking at the BBC! Do you know what that is!?". That ought to have shut them up but they continued to whisper.
I told my daughter this story and she was confused as to why I would even bother giving them a piece of my mind but I told her, I've just lost my patience with people who stare, leer and are rude to me – I give it right back to them!
The bus driver won't wait for me or grumbles while I take a few seconds to get out my transport card? I let him know not to be so bloody impatient. Someone barges into me? I tell them to watch where they're going!
I'm fully aware of how this may look to others but believe me, my skin is so thick these days that I really do not care. I fully admit to being highly irritable and agitated but honestly, I've been through much worse. If all people can say about me is that I'm grouchy or rude, then that's fine. It's not like I've killed someone!
When I was growing up in Alice Springs, some of the things people would yell out to young girls would be absolutely revolting. I would go home and cry to my mother, who would tell me just to give it back. And I did! I became known for my quick insults and how I helped shut up those cowards. Of course when I had kids I stopped being as easily angered but I feel I've earned my stripes to be this way. I have done my time being ridiculed and I'm really over it
I have left jobs because people would put me down or discriminate against me. And believe you me, I would give them a piece of my mind before I walked out.
I'd rather stand up for myself then let others walk all over me. Do you agree?
Comments