It's on: Coles and Woolies prepare to battle Aldi by slashing homebrand prices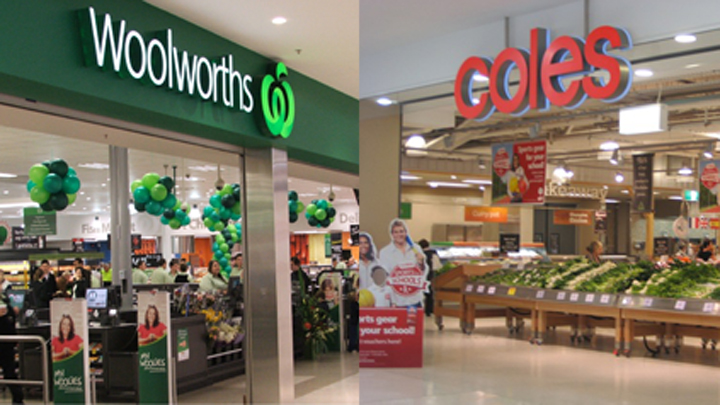 The supermarket wars have well and truly started, and we're not talking about the bread or milk wars of late. This is a more serious kind of battle – Coles, Woolies and Aldi are all now in a head-on clash to get your cash.
Overnight the game plan of Coles and Woolworths was revealed, and they're starting at the bottom… they're slashing the price of home brand products, but subtly increasing the price of name brands.
According to a new survey from Deutsche Bank, private label grocery prices dropped 6.1 per cent in the June quarter. It was the sharpest fall in over 18 months, and now Woolworths and Coles are narrowing the previous 30 per cent price gap with Aldi.
The key to Aldi's success lies almost solely in their sale of home brand products, and the other supermarkets know this. For years, Woolworths has had several types of fancy packaging and branding to persuade customers to buy home brand, such as their Select and Macro labelling.
But while they want to drive down prices of home brand products, they're making sure when we do buy name brand groceries, they're slightly more expensive. The survey showed that these prices rose 1.3 per cent in June.
Ad. Article continues below.
Deutsche Bank analyst Michael Simotas told Fairfax, ​"The shopper going into Aldi is a shopper who cares mostly about price – what brings them through the door is a focus on value. By sharpening their private label pricing, Coles and Woolworths are hoping to stem that loss of customers".
"While there remains some risk of a price war, at this time it seems Coles has not attempted to match Woolworths aggressively," he said.
IGA is also a strong player in the market following the success of their Price Match guarantee, meaning they've slashed prices also.
It must be understood, however, while lower food prices are good for us, food price deflation makes it harder for retailers to cover rising costs unless volume increases offset the impact on profits – so there may not always be a price drop or perceived good value every time we shop.
We want to know, will Woolies and Coles dropping home brand prices make you shop there more often or instead of than Aldi? How many home brand products do you buy in a shop versus branded?