It's not the length of our life that matters, it's the quality of the years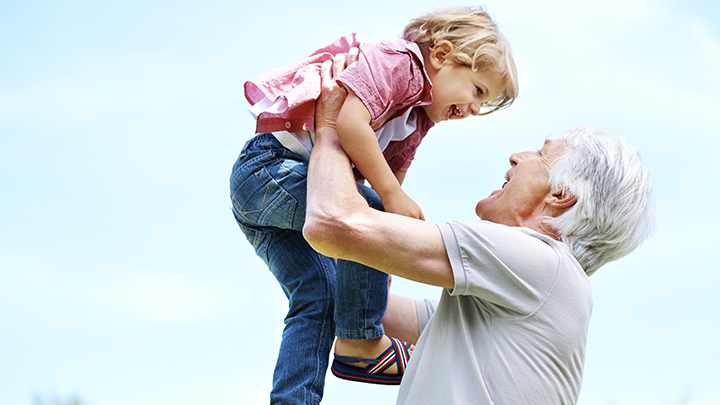 A breakthrough study published in the JAMA Internal Medicine journal has found the key to living longer! Apparently, people who exercise vigorously working up a good sweat each day live longer than those who don't.
The concept of staying alive and living longer is great and it is definitely a hot topic in the science and research world right now. But while there's plenty of ways to make our years extend further, the big issue is how can we make those years enjoyable?
Over the last six months numerous scientific breakthroughs other than the above, have taught us how to add years to our life. Research from the Medical Research Council at Cambridge University found that doing 20 minutes of moderate physical activity, like walking or swimming, gives us a better chance at living longer.
The Boston research team at Harvard School of Public Health discovered that people who survive heart attacks could increase the subsequent life expectancy by increasing their daily intake of fibre.
Then, a study published in Nature Communications reported that the prescription drug D-glucosamine has been found to extend the lifespan of mice suggesting it is likely to do the same for humans.
Ad. Article continues below.
The idea of living longer is great, but there's one big factor that scientists seem to be forgetting. It's not the amount of years that matter; it's the quality of those years. There's no point living longer if you've lost your marbles or are confined to a nursing home with multiple health complications.
So for a change why don't we stop focussing on extending our lives and instead take a look at making those years the best of our lives?
Two Starts at 60 community members are both in their 80s yet live wonderfully healthy, active and exciting lives (they have asked to remain unnamed). When we last spoke to them and they shared some incredibly sound and logical advice. They said that as you get older and the "mandatory activities" slow down, the only way to keep your mind and body healthy is to not stop doing things. No matter what your circumstances are, don't stop doing stuff.
Now that stuff could be reading, Sudoku and puzzles, playing tennis or golf or swimming, it could be volunteering, it could be playing with shares and investment, it could be writing or art or it could be teaching. Just don't sit around and wait for the world to bring you something to do – you have to go out and find it.
While everything is important, the right food, the right exercise, the right social circles, everything is only valuable in moderation – it's what you do that makes the biggest difference. After being retired for over 20 years with almost no health troubles and the cognitive smarts of someone at the height of their career, it's incredibly sound advice.
Ad. Article continues below.
So next time you read something telling you that doing one exercise or eating one type of food every day could help you to live longer, ask yourself, what could I do now that can help me to live better?
If you're happy, active in mind and body in one way or another, chances are you're giving yourself a mighty good shot at longevity – no copious amounts of super foods, antioxidants or exercise can replaced a happy, active and balanced life.
Tell us, what "stuff" do you do? How are you making the years you have left really count?