It's a lemon: Should we have this law in Australia?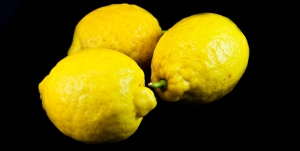 Have you ever had that one car that didn't start or just had an endless list of problems? We all have had a lemon, but did you know that currently, there are no laws to protect those who purchase a new, dud car?
There are so many people out there that have purchased new cars and had problems with them and yet we don't have the "Lemon Laws" that exist in the US…and one man is trying to get them enforced here.
Ashton Wood purchased a $49,000 Jeep in 2010 – not a cheap car – and it turned out to be one of the worst decisions he had made.
The Daily Mail reports that the Jeep had 22 faults in total over the four years of ownership, with the first issue starting even before the car had left the showroom. The engine stopped and fuel spilled out but that was only the beginning.
Ashton's wife Vanessa told the Courier Mail that the car had "been a problem ever since we picked it up from the dealership.
"The kids were sitting in the car ready to go, the gentleman was showing us the controls on the steering wheel and all of a sudden it stopped…I heard this gush and all the diesel was coming out of the car".
So naturally, the next step was to contact Chrysler and see what could be done, but the manufacturer refused to refund or replace the clearly faulty and potentially dangerous car.
Mr and Mrs Wood want the same lemon laws that apply in America to be brought into Australia as they would protect consumers who purchased a lemon car.
"We want lemon laws like they have had in America since the early 70s, so if there are three major faults you either get your money back or you get it replaced, it's as simple as that", Vanessa said.
A car is a huge purchase and is the second biggest thing you will buy apart from a house – yet the laws that protect things of much lesser value are very strict and favour the consumer.
After the Office of Fair Trading ruled in Chrysler's favour, Mr Wood launched a 'Destroy my Jeep' campaign and rallied together over 300 people to destroy the car, which Chrysler now wants an apology for.
Tell us tonight, should lemon laws apply in Australia? Have you ever had a dud car? What happened?
Ad. Article continues below.