It's A Dog's World! Three treat recipes for your pup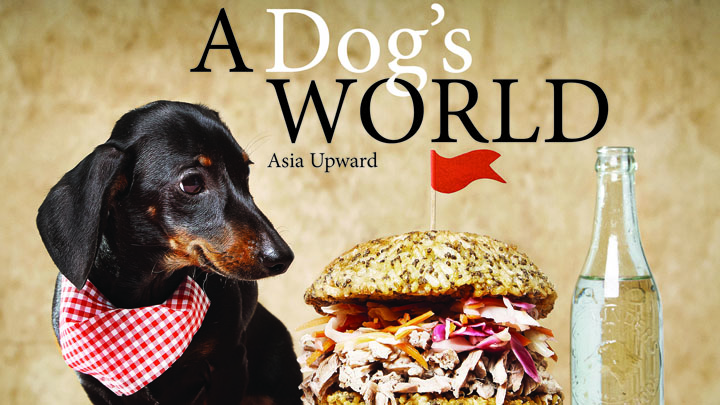 A Dog's World has been created for all dogs and dog lovers around the world. With simple step-by-step recipes, A Dog's World brings the world of fine dining to your best friend. Full of nutritious meals and tasty treats for your pooch, this delightful doggy cookbook has everything you need to bring a bark back to mealtimes.
From treats to main courses and special occasion pupcakes, A Dog's World is the essential guide to canine cooking.
With the release of this book author Asia Upward aims to raise awareness and funds for Animal SOS Sri Lanka, a charity dedicated to alleviating the suffering of street animals in Sri Lanka. The work they do benefits both humans and animals, creating a better and healthier environment for all. Animal SOS Sri Lanka provides local employment opportunities and aims to reduce the risk of rabies and animal suffering through weekly vaccination programs.
Available for $16.95 via Booktopia
Ad. Article continues below.
Bone Biccies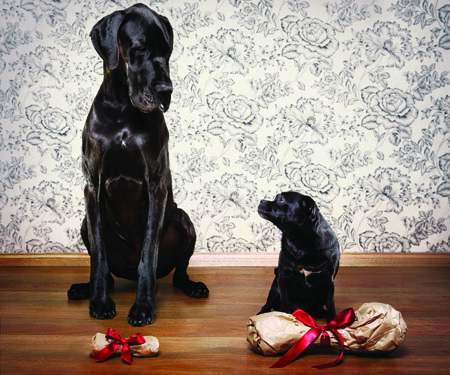 Ingredients
1 cup couscous
1½ cups hot water
1 cup grated cheese 1 egg (beaten)
1 cup wheat germ
¼ cup sunflower oil
½ cup powdered milk
1 cup of semolina
2 cups rice flour
Ad. Article continues below.
Directions
In a large bowl pour hot water over couscous and sunflower oil. Let cool.
Stir in powdered milk and egg.
Add semolina, wheat germ and cheese. Mix well.
Add flour, a bit at a time, mixing well.
Knead for 3 minutes, adding more flour if necessary to make a stiff dough.
Pat or roll dough to 1cm/½ inch thickness.
Cut into bone shaped biscuits and place on a greased baking sheet.
Bake for 1 hour at 170°C.
Store in an airtight container for up to 5 days.
Chirkey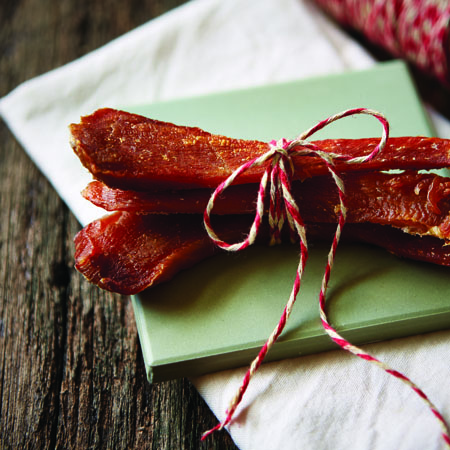 Ad. Article continues below.
Ingredients
Directions
Preheat the oven to 180°C.
Slice each chicken breast into strips.
Line a baking tray with a sheet of baking paper.
Lay the chicken strips on the paper.
Bake for around 2 hours. The strip should be dry and hard.
Allow the strips to cool before serving.
Store in an airtight container for up to 2 weeks.
Ad. Article continues below.
Icy Pole Bones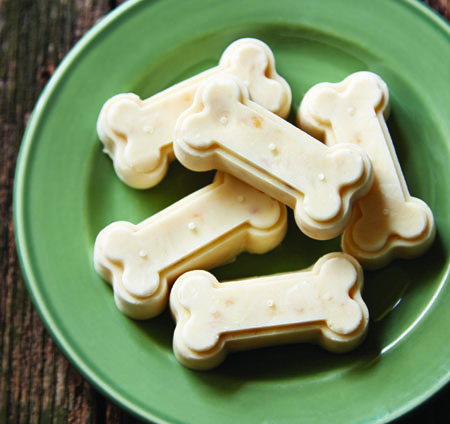 Ingredients
1½ cups natural low fat yoghurt
1 banana
2 tbsp peanut butter
1 tbsp honey
Directions
Ad. Article continues below.
Mash the banana thoroughly.
Add all the ingredients into a food processor or blender and mix until smooth.
Place mixture into ice cube trays and freeze.
Once frozen they are ready to serve.
Store in freezer in a plastic container