Is your grooming advice a big fat lie?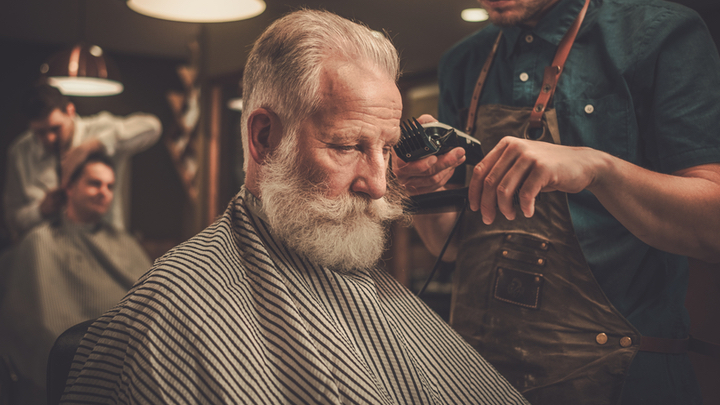 Grooming, it isn't the most fun, but it needs to be done. There is also a lot of advice that can lead you to having bad hair, a scratchy beard, or itchy skin. Here are some grooming myths that have been debunked by experts.
Ad. Article continues below.
You can shave anytime
While this might be technically correct it is how you do it that matters. A lot of men shave without first opening the pores before they do it. Ideally, you shave after having a warm shower as your pores open, clean, and will cause less irritation after shaving. However, a good shave can also be achieved by using a hot wet towel or washcloth to open the pores. It's also important to close them up again after the shave to prevent skin irritation. This can be done with an aftershave or by washing your face with cold water.
You can get your hair cut by anyone
Sure, if you don't care what you look like. Getting a great barber that you can create a relationship with is key to always looking your best. Many men just head to the discount hair choppers at the local shopping centre because it's the cheapest, while you might occasionally get a good cut from them it can be a bit of a gamble. Find a smaller shop that needs your business more than a chain and that cares about your look. Ask them for advice and they will give you a great cut that will fit your face and head type. Plus the conversation will be better as you don't have to make painful small talk as you will develop a relationship with them.
You should wash and condition every day
Shampoo can damage your hair more than help as it takes a lot of natural oils out of your hair. While it's still good to wash the dirt from your hair, this can be done mostly with water. You should only wash your hair three times a week, and always use a good conditioner when you do to keep your hair healthy and looking sharp,
One bar of soap will wash everything
If you like a dry and itchy skin on your face, this might be the way to go. But soap can wash away the natural oils on your face and create dry, itchy patches. It is much better to use a moisturising face cleanser to wash your face with. Plus, there's a reason for the old expression "Don't wash your face with the same soap you use on your ass." If you are a are using a deodorising soap and then use cologne the cologne will also be cancelled out by the deodorising soap.
What other grooming tips did you find out to be false? What are ones that you swear by?