Is this the most awesome dog kennel ever?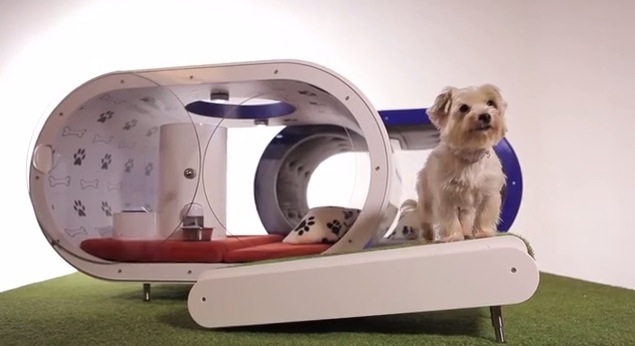 In something that looks like it's from Back To The Future, Samsung has designed an incredibly futuristic, modern and is called The Dream Dog House.
Ad. Article continues below.
At around $30,000 it doesn't come cheap and for the average Joe Blow it's very unrealistic, but we have to admit, we kind of love it!
Featuring two rooms,one for rest and leisure and another for dining, a self working treat dispenser, a tablet TV to summon owners, treadmill and hot tub attachments.
It's fit out with everything a pampered, modern day pooch could need! They've created the prototype for their sponsorship of Crufts 2015 (the world's largest dog show) and whether they actually start manufacturing it is another question for another day.
But right now, take a look at the Dream Doghouse and tell us, would you pampered pooch love it?