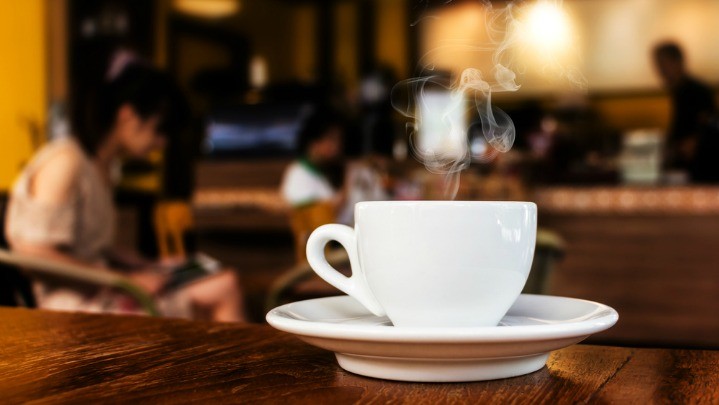 Cafes like this already dominate Asia and Europe, but now Australians are getting into the trend. Cat cafes are exactly what the name implies – places where patrons can visit, enjoy a tea or coffee, and make new feline friends!
Melbourne was home to Australia's first cat cafe, but now Brisbane is taking the idea to another level. Katina Balson recently opened the 'Cat Cuddle Cafe' as part of her cat welfare group, in conjunction with the Animal Rescue Support Network.
Each furry friend at the Cat Cuddle Cafe is available for adoption, which means the cafe actively supports animals in need of new families: "It's great for us as we can get people to meet our rescue cats and possibly find their forever home," Balson recently told the ABC.
"That's our point of difference. Rather than just having cute cats, the cafe has a serious side. Really this is a cat-shelter with a twist," Balson added in another interview.
The cafe also benefits people who aren't looking to adopt, but simply enjoy the companionship of animals. As Balson explained, "people will also get their cat therapy as there are many people, like students, who aren't able to have cats in their homes".
Older people who have lost beloved bets, or don't think the timing is right to adopt an animal, can also benefit from services such as The Cat Cuddle Cafe: "It's a lovely space for people to be able to interact with the cats," Balson agreed.
The Cat Cuddle Cafe opened its doors thanks to a crowd-funding campaign. Balson and her supporters raised over $10,000 to design a cafe that could safely house up to 20 cats and kittens. A specially designed wall separates food preparation areas from the cat's play pen.
"We're not like Japan, where they can serve food while people play with their cats," Balson said. "People can still have their beverage while playing with the cats though."
Entry to the Cat Cuddle Cafe costs $10 per hour, with proceeds going towards operating costs and animal care. Each cat receives veterinary treatment, so they are properly de-sexed, vaccinated, microchipped, flea-treated and wormed.
Unfortunately, some of the animals require more assistance than others. Many of the cats have been "unwanted, neglected, abused and abandoned," but Balson is dedicated to ensuring each cat is adopted by wonderful new families.
"We could have rehomed 50 or 60 (when the cafe first opened), but it would be neglectful of me to let the cats go if they weren't going to the best possible environment," she told the Brisbane Times.  "The wonderful thing is people think they want kittens, but then they come down here and meet the adult cats and fall in love with them."
Making it an even more exciting destination, the Cat Cuddle Cafe has recently created events such as 'Yarning with Cats' and 'Yoga with Cats.' Bookings at the cafe are essential, especially for special events which often sell out in advance.
You can keep up with the Cat Cuddle Cafe via Facebook, where its newest 'pawsome cuddle stars' are regularly profiled. Some of the latest cats needing new homes include Radar the tortoiseshell, Milo the Siamese and Mila the kitten.
The Cat Cuddle Cafe certainly offers a whole new take on hospitality. More importantly though, it's revolutionising the way rescue groups can fundraise and connect animals with suitable new homes. The cafe only continues to grow in popularity, with hopes that other rescue groups will follow suit throughout Australia.
Would you visit the Cat Cuddle Cafe, or a venue like it? Would you adopt a shelter animal? Do you think it's important to have 'pet therapy' and spend time with animals? 
Comments