Is this disgusting new bar idea a step too far?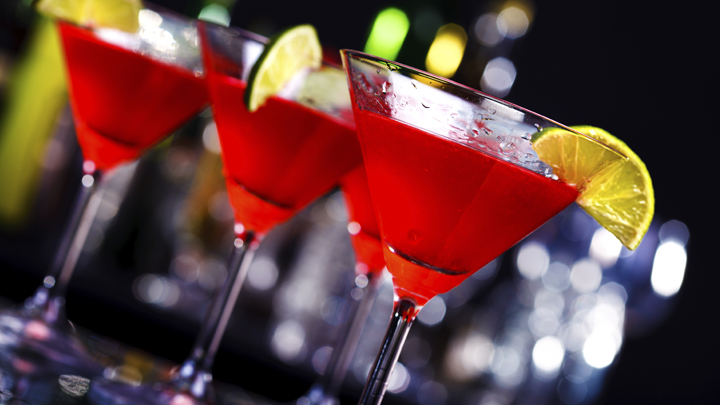 Alcohol abuse is one of our biggest problems as a culture. But it's also one of our most celebrated culinary novelties, with bars and drink manufacturers always seeking to push new boundaries. Now a new bar idea has pushed this conflict to its very limits. Is this something you'd be willing to try?
A new trend coming to Australia offers drinkers a whole new way to get intoxicated: by inhaling alcoholic vapour into your lungs and eyeballs.
The "cloud bar" concept allows visitors to mingle in a room filled with vapourised alcohol. You don't need to touch a single drop; simply standing in the cloud and breathing is enough to begin intoxication.
One 40-50 minute session in this alcoholic cloud will give the body the equivalent of one large drink.
Ad. Article continues below.
The first Cloud Bar, Alcoholic Architecture, recently opened in London. Now it's arrived to Australia in as part of a theatre show at the Adelaide and Brisbane Festivals.
According to the Independent, the idea has drawn a great deal of criticism from health experts, including Dr. William Shanahan, a psychiatrist at Nightingale Hospital.
"The alcohol avoids first pass metabolism in the liver and goes directly to the brain, which makes it much more intoxicating and the intoxication is very rapid", he said.
"This has the potential to cause serious side effects as well as brain damage in the developing young brain".
The Brisbane bar is a temporary installation, with a gin and tonic cloud offered to theatregoers at the "Fear and Delight" dinner and stage show. But even as a short-term novelty, it's drawn some sharp criticism from local experts.
Ad. Article continues below.
According to the Courier Mail, the show's director, Scott Maidment, has defended the concept, saying it's a says the gin and tonic cloud was intended as a stimulating experience rather than a new way to get drunk.
He said patrons' time would be limited to 40 minutes inside, ensuring nobody gets too drunk.
"It's also about tasting the juniper berries and things like that that are in gin and tonic", he said.
"It's actually healthier for you they say, because it's not affecting your liver".
However, others are less convinced. Professor Jake Jake Najman, director of the University of Queensland's Drug Research and Education Centre, warns that we simply don't know enough about the health effects of breathing in alcohol.
Ad. Article continues below.
"It's not a good idea because what you're doing is you're inhaling and rapidly absorbing a toxic chemical, which is carcinogenic", he said.
Professor Najman told the Courier Mail that people should think carefully before inhaling a substance proven to be a cancer risk.
"Four-and-a-half thousand Australians die each year as a consequence of using alcohol, and my first thought is that this cloud bar sounds terribly dangerous," he said.
"I'm amazed at what young people are prepared to do to themselves".
Brenton Harris, a Brisbane psychologist who works with alcoholics, added to this list of concerns. "The worry is that people could have had a few normal drinks before entering the cloud bar and then inhaling alcohol could increase their intoxication level", he said.
Would you be comfortable inhaling alcohol through your eyes and lungs? Is this a harmless short-term novelty, or a worrying sign of things to come? And should we be making light of alcohol consumption in this way?