Is this a solution we can live with?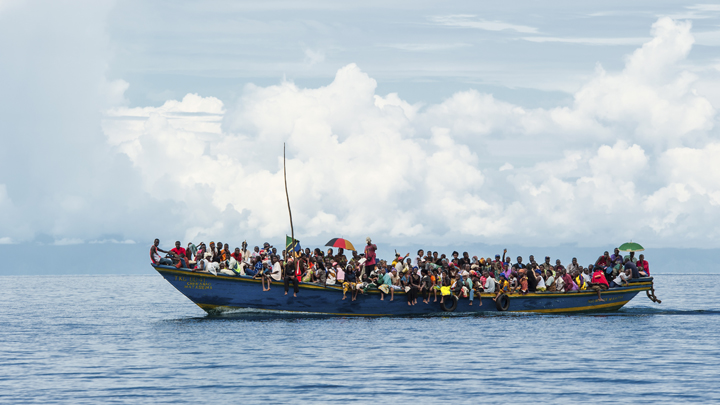 The shock announcement last night that one of Australia's most controversial pillars of foreign policy will be virtually abandoned has left more questions that answers.
The Nauru government has announced the asylum seeker detention centre in the tiny Pacific nation will process all 600 boat people detained there within one week and that a 24-hour open door policy will be in effect immediately.
Some of the detainees have been in Nauru for three years.
Last night, immigration minister Peter Dutton failed to adequately explain the sudden change of heart, although refugee advocacy groups are questioning the timing, considering an upcoming legal challenge to Australia's right to detain asylum seekers.
Human Rights Law Centre's director of legal advocacy Daniel Webb told the ABC that the announcements were "quite clearly connected".
Ad. Article continues below.
"These announcements come more than three years after the first person was locked up on Nauru, but less than two days before the highest court in the country is due to assess the lawfulness of that detention," he said.
The Turnbull government has welcomed the news of the fast-tracked processesing, however few details have been released about what happens next.
The Australian reports that detainees will be given three options: to live in Nauru, to be transferred and resettled in Cambodia or to return to their home country. None will not be resettled in Australia.
Considering Nauru is a country almost entirely dependent on Australian aid, with no significant industry of its own beyond the detention centre, concerns have been raised about the safety and wellbeing of the boat people who choose to remain in the country.
There have been more than 60 allegations of sexual abuse against women and more than 30 against children in and around the centre, which has operated an open-door policy throughout the day.
Ad. Article continues below.
Speaking on Lateline, the immigration minister could not confirm the released asylum seekers would be safe.
@PeterDutton_MP in a real tangle about sexual assault on Nauru http://t.co/25dGGs1h0S #auspol #lateline pic.twitter.com/oxykdZd105

— David Marler (@Qldaah) October 5, 2015
Tell us, are you happy with this solution for the asylum seekers detained in Nauru? Do you see this as a step forward or backwards?