Is there such a thing as a good death?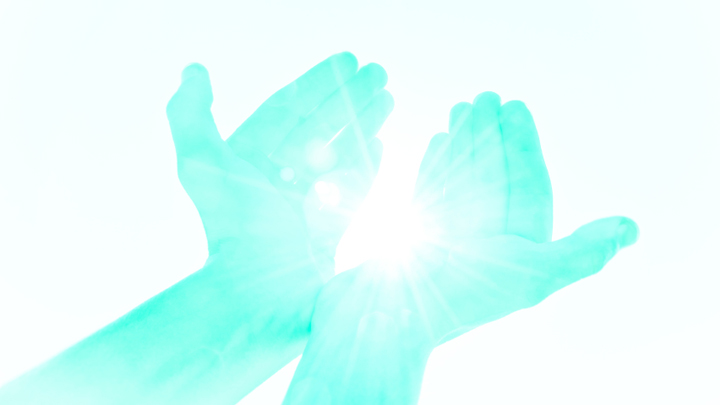 Thinking about the end of our lives is something none of us wants to do, but it's comforting to think we can be assured of a good death. But is there such a thing?
Last Friday, ABC's The Drum explored the subject 'Is there such a thing as a good death?' including health spending, the pressures presented by a rapidly ageing population, and how our concepts of death fit in the modern world.
One of the most moving tales was by ABC journalist Emma Renwick, whose husband Chris had terminal cancer. Emma decided she wanted Chris to die at home, rather than in a hospice.
"I had to fight unbelievably hard to get him home," she said.
"It was the wrong day of the week, and the ambulance didn't come. And while we were waiting for the ambulance they didn't medicate him because they wanted to wait until the transport arrived, but it took five hours.
Ad. Article continues below.
"That Friday afternoon tested me beyond where I thought I was capable of functioning. But I got him home."
She said she had found the hospice stark and uncaring.
"I would have thought it would be a place full of unbelievably caring people and it kind of felt quite different from that," she said.
Despite Emma and Chris's experience of that particular palliative care hospice, a new study shows that we're actually pretty well off in Australia when it comes to palliative care compared to some other countries.
Australia and New Zealand took the second and third spots in the 2015 Quality of Death survey just behind the UK, with the US in ninth position after Ireland, Belgium, Taiwan, Germany and the Netherlands.
Ad. Article continues below.
This was according to a new report from the Economist Intelligence Unit, which said people dying in Bangladesh, the Philippines, Nigeria and Myanmar could expect the lowest level of care, based on the findings which looked at the quality of hospitals and hospices, staff levels and training and the affordability and quality of care.
The Daily Mail reports the study found a correlation between income levels and acceptable palliative care, although some countries lagged behind where they should be.
Sadly, only half of the 80 countries in the survey provided what the survey classed as "good" end-of-life care.
However, palliative care was rising up the agenda for governments in developing countries due to ageing populations and unhealthy lifestyles which were resulting in chronic conditions like diabetes that would place a tremendous strain on health systems.
But back to the ABC topic: "Is there such a thing as a good death?"
Ad. Article continues below.
I'd like to think so. I take comfort from the fact that my 92-year-old father had what I thought was a good death in some ways. He died after an accident at home which knocked him unconscious. When he did wake up in hospital for a brief period, his pain was under control through morphine and a 90-year-old friend was there holding his hand telling him how much she loved him.
My father had just started showing signs of dementia and his wish was to "go out" when he had still had a good quality of life.
So I was heartbroken by his death, but glad at the same time. His wish had been granted and he was now peacefully at rest.
What is your experience of death in Australia? Have any of your friends and family had "good" deaths?  What is your vision for a good end?