Is there anything that a dog won't eat?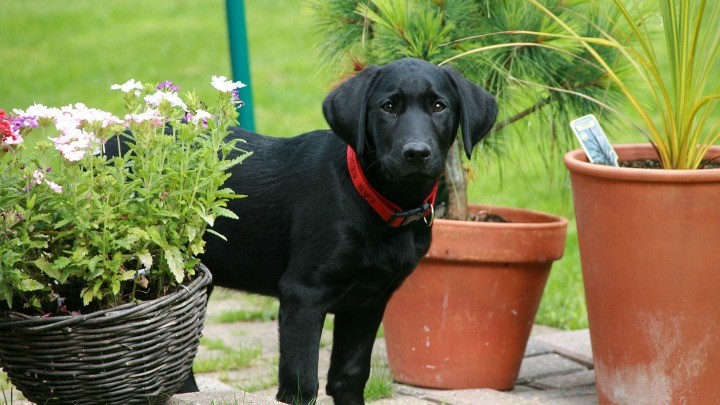 A dog in the American state of Pennsylvania has been shown to have a very peculiar concept of what it considered food.
Tiki, a black Labrador retriever, had been vomiting along with diarrhoea and lack of appetite, and was not responding to treatment. X-rays taken showed a mass in her stomach, so she was scheduled for surgery.
During a two-hour operation the doctors found a few surprises – eight pairs of underwear, 62 hair ties, four rubber bands and a Band-Aid.
"I found this hair band attached to another hair band to another one to another one and to other things again," Dr Ibrahim, the vet who operated on Tiki told Pittsburgh's WTAE News. The vet thinks Tiki consumed the items over the course of a few days.
"Four rubber bands, a Band-Aid, eight pairs of underwear and 62 hair bands is a lot to be in a dog's stomach, especially of Tiki's size," said Emily Cottle, the hospital's head vet technician.
Ad. Article continues below.
Tiki has a tummy ache…maybe it's the 62 hair bands and 8 pairs of underwear she ate http://t.co/CTJkhgJfMY pic.twitter.com/vMCQPAXRTs

— Daily Mail US (@DailyMail) July 9, 2015
Tiki's owner said that this is not her first encounter eating things she shouldn't. Previously she had eaten a toy Nerf dart, but that had gone in and out without a problem.
Ad. Article continues below.
As for Dr Ibrahim, it's not the first time he's had to patch up a dog with an unusual food fetish. He recently surgically removed 15 baby's dummies from the stomach of another dog. But he still labels Tiki's food haul as the strangest he's seen.
In a happy end to this story, Tiki has recovered well from last week's surgery, and is back to bouncy good health.
And so far, underwear-free.
Have you had a similar strange story of a pet eating things it shouldn't? We hope if you have that your story too had a happy ending. Let us know your stories in the Comments section.
Image credit: russavia