Is the Concorde finally returning to the skies?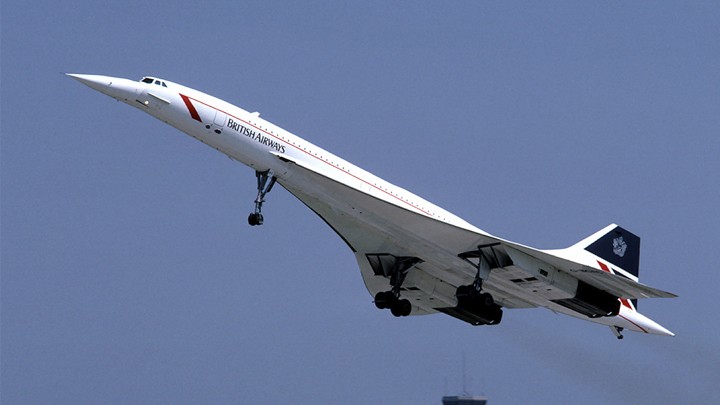 It was the poster child of super-efficient air travel in the 70s and 80s. Now, thanks to the ambitious plans of its biggest fans, the Concorde could be taking off once more.
According to Traveller, a group of Concorde enthusiasts has built up the funding to get the iconic supersonic jet back off the ground.
The Concorde, famous for getting passengers between New York and London at double the speed of sound, was once a symbol for the future of air travel. But a fatal Air France crash in 2000 signalled the beginning of the end; the jet was retired just three years later, and has been idle ever since.
Now Club Concorde, a group of former pilots, staff members and passengers, are working to bring it back as an independent service.
The group plans to place a Concorde on permanent display along the Thames, near the London Eye, to celebrate the jet's iconic place in British culture.
Ad. Article continues below.
More significantly, and far more ambitiously, it plans to return the jet itself to active service by 2019 – the 50th anniversary of the Concorde's first flight.
Jonathan Glancey, author of Concorde: the Rise and Fall of the Supersonic Airliner, told The Telegraph these efforts could succeed.
"So many people miss Concorde [and it] could certainly fly again given both financial and technical wings, while from a technical point of view there is nothing a team of expert and motivated engineers can't tackle", he said.
Ben Schlappig, a writer for aviation website Boarding Area is a little more skeptical.
"The biggest cost here isn't even purchasing the Concorde, but rather operating it", he said.
"It's an outrageously expensive plane to fly, so I have a hard time imagining there are many air shows, charters, etc., which could afford to foot the bill for the plane".
Were you ever lucky enough to fly on a Concorde? Would you take the chance if it were offered today?