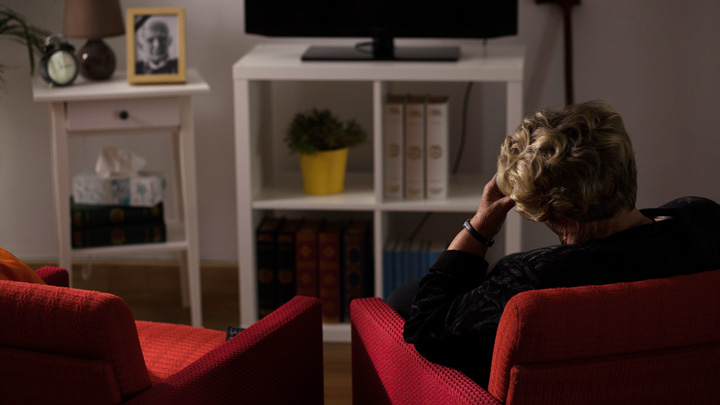 As we grow older, it seems that the 'hecticness' of the festive season begins earlier each year… and here we go again!
Christmas, New Year, and summer holidays herald new beginnings for many, as the deadlines that appear at this time of year send many into a spin.
With many preparing for holidays, there is so much to be done! Meeting deadlines at work, finishing important projects before going on leave, organising the family gatherings and celebrations, sharing the excitement with children and the young at heart, and fitting in all of the end-of-year break-up concerts, parties and functions. Exhausting! And lots of fun and excitement!
But what about those in our community who don't have this excitement?
For some, this excitement actually makes them feel more sad and lonely than usual, as it can highlight what they believe is missing from their world. In fact, loneliness and isolation can trigger a raft of mental and physical health issues including anxiety, depression and elevated blood pressure, to name a few.
For many and varied reasons, there are people in our communities who don't have anyone to share in Christmas, New Year, summer holidays or any of the ensuing celebrations.
Such circumstances include: children may have grown and moved interstate or overseas, personal relationships may have broken down, single parents may find themselves alone for part of the festivities due to shared arrangements with their children, partners, family or friends may have died, and there are others who may have never had a family of their own, relying on friends and work colleagues for social connection, all of which can seem more daunting and feel more isolating during the festive season.
Whatever the reason, the reality is that not too far from you: there will be someone alone during the festive season.
Before commenting further, I should point out that not everyone who is alone, single, or not involved with family and celebrations is necessarily feeling lonely or isolated. For some, they are perfectly happy, and that is great!
For others, however, times of community or societal celebration can be the most difficult, reinforcing their loneliness and isolation.
If you or someone you know struggles with loneliness, here are some suggestions on how to manage – especially if the festive season reinforces your loneliness more than any other time of year:
Aim to keep busy:

Work out the things you most enjoy doing and use this to fill your day

Determine which days/parts of the festive season are likely to be the most difficult for you, and then actively find things to occupy yourself
If you have friends and/or colleagues who might also be alone, check out what they have planned
Work out a schedule for some or all of the days during the festive season – there might be a day or two when you could meet a friend or colleague

For example: two women I knew were both spending Christmas Day alone so they decided to go to the zoo together – and they both had a ball!
Another woman I know has booked herself into a city hotel for the key days of the Festive Season. She found the combination of a little pampering combined with being amidst the city activity was a way for her to minimise her loneliness – and she, too, had a ball!

Keep yourself busy – or as busy as you like to be –

Plan your day and aim to include some exercise (which helps the release of endorphins)
Include activities you enjoy – going for coffee, out for a meal, time in the garden, watch a DVD or favourite TV program (e.g. Carols)
If you have family living away arrange a skype session or phone call
Consider volunteering – there are some great websites to give you ideas
Start a project – when you have time on your hands it is a good time to start that creative idea you have wanted to get to – and if you haven't thought about it, perhaps this is the time to start!
A key point here is about planning.
If you know you are likely to be alone – and you are not happy about that, plan in advance for ways to occupy yourself. Some volunteering agencies like to train people and have then on board throughout the year, and this is often a rewarding venture that can also help to take care of fears and concerns you might have around loneliness and isolation. Win –win!
Remember: the bottom line of influence about how we feel largely relates to our thought processes.
Yes, we may have reason to feel sad and lonely at times, but we are ultimately in control of how we experience it. Mindset is crucial.
Here are some tips to help re-frame your thinking when it tries to lead you astray:
1. You are in charge
As a complete being, you are in charge of how you feel. You already have all of the skills and attributes you need to live a healthy, happy, abundant lifestyle. Whatever is missing in your world right now, you can identify and work at setting it right.
How you think about things will have a massive impact on how you respond and how you feel. The goal is to shift your thinking towards seeing the opportunity in every challenge.
2. New beginnings
Once you realise what is making you feel the way you do, you will gain instant relief from making a change to your current situation and start working with these new opportunities.
What is even more rewarding is when You take ownership of your world – how you think and feel always comes back to You!
This is great news because it means you are not stuck with something you don't like. Remember, neuroplasticity of the brain allows neurons in the brain to adjust in response to new situations! Things CAN change!
3. Wellbeing
As you develop sound thinking that will enhance your mental health, you recognize and optimise your strengths, boosting your self-esteem and quality of life.
Knowing that you can change the thoughts and responses that don't make you feel good is an empowering realization: that You are in control of how you feel – despite external situations.
Take charge of your thinking: your efforts will be rewarded!
Wishing you a safe and happy festive season!
Comments