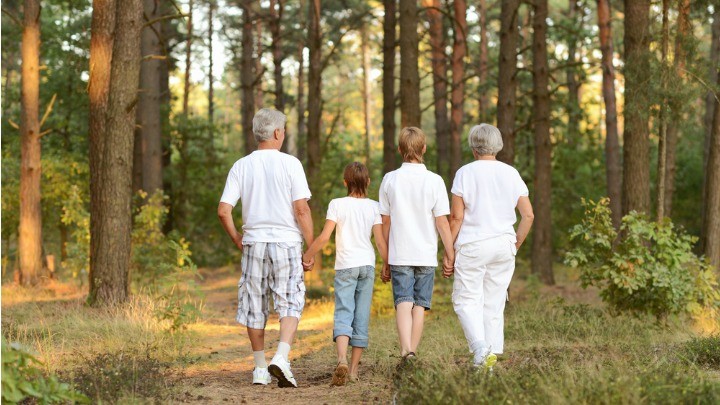 Being a grandparent is a wonderful; it brings a whole new phase of life, possibilities and love. But it also brings a new level of responsibility for many people who end up taking on the role of carers and financial aids.
Over the past 20 years in particular, the role of grandparents has become more involved than ever before, with grandparents taking on a more significant role in children's lives. Now, millions of grandmas and grandpas across Australia are routinely picking up their grandkids from school, taking care of them during the week and on weekends, cooking meals, and paying for food and activities.
There has already been a call-out from some grandparents who say they should be paid for all the work they do looking after their grandchildren. A whopping 40 per cent of Australian grandparents say their role is just as demanding as a paid childcare worker and believe they should be compensated the same for the work they do.
And what about general levels of respect, others ask. Is it really OK to call on grandparents to babysit at the last minute? Many grandparents say they feel resentful of the fact their children assume they will drop everything to take care of the kids.
It's not just the fact they have to sacrifice a lot of their time to babysit either – it's other things like the financial burden that comes along with it; feeding hungry kids isn't exactly cheap.
On top of that, many grandparents say they often find themselves acting as the sounding board for their own children's problems. When stress levels are high, their children tend to lash out at them, whether it's because they deserve it, or because they just happen to be standing next to them!
All this leaves us wondering: do we need to treat grandparents with more respect and be mindful of the sacrifices they make? Or are these particular grandparents making a mountain out of a molehill?
Let's talk.
Do you think grandparents should be treated with more respect? Do you ever feel taken for granted as a grandparent?
Comments