Is it possible? A good car that doesn't come from Germany?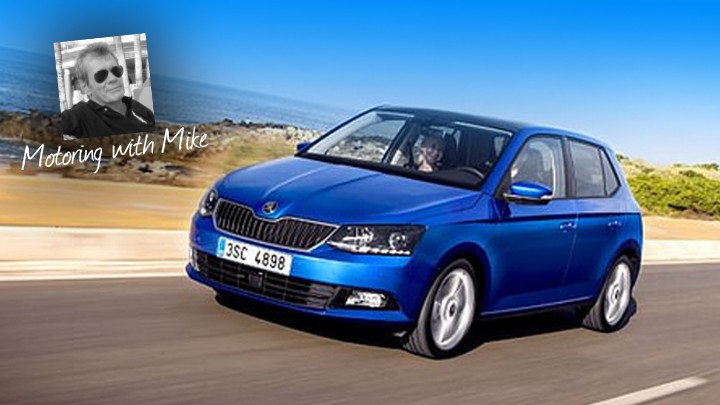 My wife is of the firm belief that the only cars worth driving are those produced by German companies.
Perfume comes from France, shoes come from Italy, wine – except champagne – comes from Australia and cars come from Germany. That's just the way it is.
For this reason she will never drive a Skoda. Until recently, she thought it was what you yelled before tossing back a shot of neat vodka. Skoda!
Perhaps I should have never enlightened her and left her to yell the name of a Czechoslovakian car manufacturer when imbibing with her friends. Skoda!
We went for a drive in a Skoda Octavia recently and she was clearly impressed with its spaciousness, restrained, modern interior and quietness.
Ad. Article continues below.
"What is this?" she asked. "A Skoda", I replied. "It's a Czech company which is owned by Volkswagen".
"Oh"' she said, in a tone which extinguished all further conversation on the subject.
She is not alone, for Australians have been slow to embrace the brand, but this is changing – which is to be applauded, because Skoda cars are really quite good.
Shoppers who have done their research know that they enjoy consistently high ratings in reader satisfaction surveys.
One such survey of 61,000 British motorists this year saw the Skoda Yeti score the second highest rating behind the Lexus IS with the Skoda Superb and Skoda Octavia being in the top 20 of the 200 vehicles listed.
Ad. Article continues below.
Which model filled the 200th spot? The Nissan Qashqai.
While sharing VW underpinnings and mechanicals, Skodas are demonstrably different and offer better value in terms of equipment, interior room and arguably, character.
Last week I drove the Skoda Fabia, a small station wagon which also comes as a five door hatchback and which would be an ideal city car.
It has reasonable load carrying capability and is thoughtfully equipped with shopping bag-hooks, side pockets, a shopping-bag holder and a dual-position parcel shelf.
There's plenty of safety technology including what Skoda calls Front Assist with City Emergency Brake which means the car brakes itself if it senses an imminent collision at between 5kmh and 30kmh.
Ad. Article continues below.
The engine is from the VW Polo, a 1.2-litre turbo-petrol four-cylinder in two versions and it carries an entry price of $15,990 for the base 66TSI hatch with five speed manual gearbox.
If you want the seven speed automatic, which you most probably will, you'll need to pay $20,290 for the 81TSI model which is still 1.2 litres but is more powerful.
The Fabia is compact, handles capably, feels solid, is quiet, has plenty of performance, is enjoyable to drive and also manages to look pretty good.
The Skoda range of Octavia and Superb sedans and wagons offer more room and performance than the Fabia and should be on the shopping list of anyone in the market for spacious, well made vehicles that possess elements of individuality and difference.
It remains one of my favorite brands. I'll drink to that. Skoda!
Ad. Article continues below.
Nuts and Bolts
Skoda Fabia
Price: From $15,990 to $21,790
Warranty: Three years with unlimited kms and three years capped price servicing with a service interval of 12 months or 15,000km
Engine: 1.2-litre turbo four cylinder with 66kW of power and 160Nm of torque or 81kW/175Nm
Fuel economy: 4.8 litres per 100km.
Are you as indifferent to German cars as Mike's wife? Would you give this one a shot?