Is it okay for the Prime Minister to have secrets?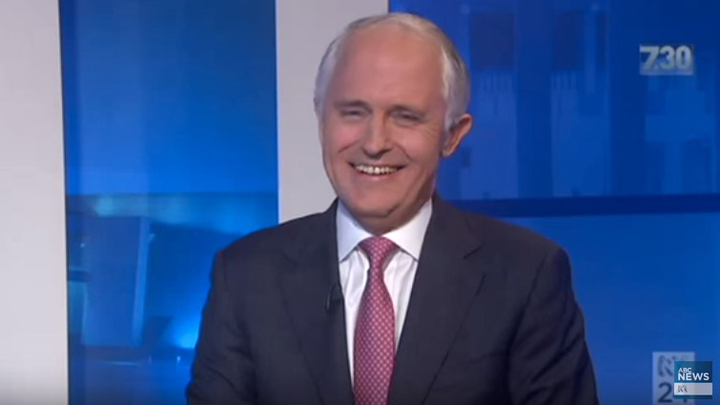 Here's a modern-day conundrum: if a nation such as ours has a technologically savvy prime minister such as Malcolm Turnbull who is accustomed to using apps and smartphones to communicate, should he have to switch back to the old dinosaur systems when sworn in to the top job?
This is a question being asked this week as the PM continues to send emails via a service he says provides superior security, but which others are worried is a little too private.
And in case you're wondering, the old dinosaur technology used by most recent PMs is email (and of course Tony Abbott famously used a fax machine to send his letter of resignation).
Mr Turnbull uses a program called Wikr to send emails and told the ABC that other MPs use similar "over-the-top" applications. He insists that Wikr is more secure than the government's email system.
"Firstly, you shouldn't assume that government email services are more secure than private ones … but nonetheless we do have rules relating to them," he said.
Ad. Article continues below.
"Secondly, I can tell you that text messaging, which is widely used, is the least form of communication — it's unencrypted in transit and unencrypted at rest.  There are a number of over-the-top applications [such as Wickr]that offer a much higher degree of security."
A spokesperson pointed out that Wikr servers are located in Australia, and that any piece of classified information would be send using the government's email system.
In the US, Hillary Clinton was recently forced to apologise for using her personal home email to send a message that contained government information.
Perhaps the real issue here is: how much privacy is a top minister allowed? Is it okay for Mr Turnbull to be working beyond the parameters of accountability and record-keeping?
Fairfax reports that, in addition to security implications, Bill Shorten said he was concerned Mr Turnbull may have circumvented freedom of information laws by using his own email account.
Ad. Article continues below.
"There is a serious issue to be addressed here," Mr Shorten said.
"It's important for the Prime Minister to realise that he's the same as everyone else. The same rules apply to all of us."
Mr Turnbull responded by saying FOI requests can be issued for text messages and emails sent from private accounts as well as emails sent from a politician's official address.
What do you think? Is it okay for our prime minister to be running the country from his phone? Should there be more transparency?