Iris Garrard: A driving force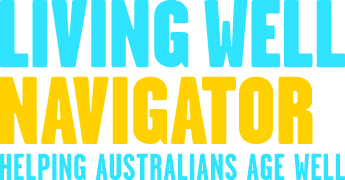 At almost 98 years old and with more than 60 years of driving experience under her belt, Iris Garrard knows a thing or two about the freedoms – and responsibilities – that come with getting behind the wheel. We spent some time with Iris and asked her a thing or two about her history on the road.
How old were you when you started driving?
I think I must have been in my 30s. We were out driving one day and my husband got out of the car and said "Righto, round you go". I told him I didn't want to drive a car. "Well, you're going to learn", he said and that was it.
I was made to learn, and it has been such a blessing to me in all the years since. It makes you independent – capable – and it meant that when he couldn't drive, I was able to. Those were the best times.
What were you driving back then?
Ad. Article continues below.
We had a little Renault 750, probably the smallest car you could buy then. We drove it from Sydney to Orange and back a few times until an accident made it unreliable. When we went to live on the land near Orange, I ended up driving a tractor!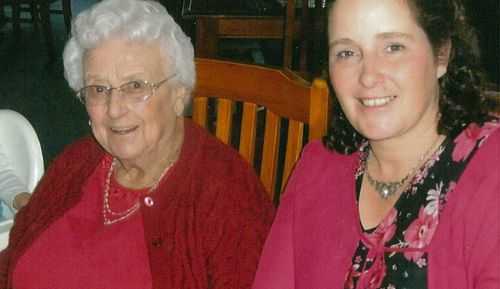 What kind of car do you have now?
Ad. Article continues below.
A Toyota Corolla. It's been a good car; I've had it 13 years, and it's going very well. It doesn't have a lot of mileage on it, although it has been to Parkes and Melbourne a few times.
You've taken those long car trips that recently?
I did some of the driving; we'd take it in turns. Our daughter lives just out of Parkes, and we enjoy visiting her. Mostly, my husband would drive, but if I felt he wasn't right with it at times, I'd take over. It was good to be able to do that, to know he had a backup.
These days, my daughter comes down to get me – I don't drive up there anymore.
When you hop in the car, where do you go?
Ad. Article continues below.
I often drive over to Albion Park and sometimes up to The [Shellharbour] Square, but I don't like parking there much. I have a disabled sticker but often you can't find a parking spot free; there aren't nearly enough of them.
I have a walker, which is a great help. I couldn't do much without it, but if I'm going over to Albion Park, I'll just take a walking stick then use a trolley. We have so many things to help us out these days. People in earlier years didn't have those aids.
I have to do the driving test every two years, though I doubt I'll be fronting up for it again next year. I found an instructor because I felt I should have a lesson just to make sure I'm okay before I went for the licence and then found out he was registered to test me as well. That was better than doing it at the registry office.
I had been driving over to Kiama, then I thought at my age anything could happen to me, and if I had an accident, it might cause damage to other people. I decided maybe it was time to have a restricted licence.
Now I can drive for 50km, so I could still drive there but just feel as though I probably shouldn't. I'm lucky here at Warrigal because I have someone who can take me out, and I'm still mobile and can get around when I want to. 
Ad. Article continues below.
Who services your car?
There's a man in Albion Park I take it to. I always buy petrol there, and he does whatever's needed. My son comes down sometimes and drives it back to Gosford to give it a good long run. That helps to keep it in good nick.
Do your parents still drive?  Are they still capable or are you concerned for their well being and that of others?  How do they ensure they are still fit to be on the roads?  We'd love for you to share your stories with us. 
Ad. Article continues below.